The Cambridge Fully-Transferable Limited Lifetime Warranty
Cambridge Pavers Inc. warrants to the owner that, should a Cambridge pavingstone or wallstone, installed according to our installation guidelines, prove defective, it will be replaced without cost. Replacement labor is not included. This warranty is transferable with valid proof of purchase.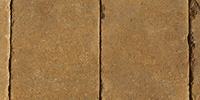 6 x 9 Pavers
Sahara/Chestnut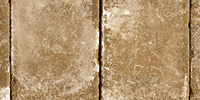 Same Pavers with
Efflorescence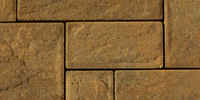 Ledgestone Pavers
Sahara/Chestnut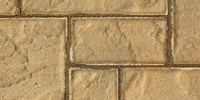 Same Pavers with
Polymeric Haze
NOTE: Efflorescence
, a whitish powder-like deposit that sometimes appears on concrete products, in no way affects the structural integrity of the pavingstones or wallstones and will wash and wear off over time. The use of concrete setting beds may also increase the possible occurrence of efflorescence. Because this is a natural occurrence, Cambridge Pavers, Inc. accepts no responsibility or liability for this condition. Cambridge Pavingstones are made from natural, environmentally-friendly material, and therefore, variations in color may occur.
Polymeric haze
from the use of polymeric joint sand may appear on your concrete products if the sand was not removed from the surface of the paver properly. This does not affect the integrity of the product or your installation. The hazing will weather away naturally with time and rain or it can be removed with a specialized cleaner, you are advised to contact your contractor. Cambridge Pavers, Inc. accepts no responsibility or liability for this occurrence.
NOTE: De-icing chemicals - We recommend using sand as the preferred method for providing skid and slip resistance. If using de-icer we recommend only sodium chloride (NaCl). De-icer should be applied sparingly. Once loosened snow and ice should be promptly removed to avoid a build-up in concentration of the de-icing chemical. Do not use products that contain a blend of chemicals.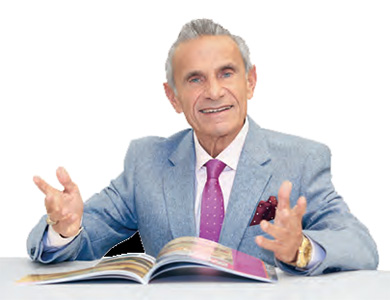 IMPORTANT NOTICE:
A bolt-on urethane protection mat must be attached to the plate compactor as a precaution against surface scuffing on all Cambridge textured products. Installations guidelines must follow those as instructed by the Interlocking Concrete Pavement Institute (ICPI).
In order to make a claim under this Warranty, the owner must return the defective pavingstone or wallstone to the dealer who sold the product. Any implied warranties of merchantability and/or fitness for a particular purpose are limited as stated above. The exclusive remedy under this Warranty is replacement of a defective pavingstone or wallstone. Cambridge Pavers Inc. shall not be liable for incidental or consequential damage arising from any breach of warranty. Some states do not allow limitations on how long an implied warranty lasts, or the exclusion or limitation of incidental or consequential damages, so the above limitations may not apply to you. Any court action making a claim under this Warranty must be commenced within one year of the date on which the defect was, or in the exercise of reasonable care, could have been discovered. This Warranty gives you specific legal rights, and you may also have other rights which vary from state to state.
Cambridge adheres to ASTM Designation C 936-82 standards as found on our website. Vehicular applications should be accommodated through pavingstones with an aspect ratio of 3:1 or less. Units with an overall length to thickness aspect ratio of 4:1 or greater should not be used in vehicular applications (ICPI Technical Specification 10). Examples of Cambridge products not suitable for vehicular applications are Cast Stone Slabs and Ledgestone XL, both of which have an aspect ratio greater than 4:1; they should only be used in pedestrian applications (sidewalks, patios, walkways, etc.).