Permeable Pavements Systems
Other Cambridge Permeable Pavement Solutions
Cambridge Cobble III
This 8-sided shape is typically used in conjunction with Cambridge 4 x 4 to form a pattern. When used over a filtration system, voids left by omitting the 4 x 4 paver in the laying pattern are filled with 1/4 in. to 3/8 in. coarse gravel allowing water to filter through the openings and joints.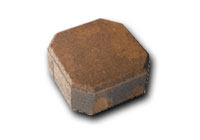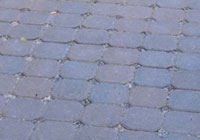 ---
Turfstone
/
The Crusader Collection
Can also be used where a permeable pavement is needed for proper drainage or to pave and stabilize an embankment.