CAMBRIDGE PAVINGSTONES ARTICLE
PLANNING A CURBSIDE OR BACKYARD MAKEOVER? Fall Months May Offer Special Opportunities For Homeowners
By Charles Gamarekian
How hardscaping contractors and other landscape professionals deal with the finalities of end-of-year workloads during autumn months and make plans for the next project season can brighten your chances of putting unique opportunities at your doorstep. For many, as leaves characteristically turn and temperatures cool down during work hours, their seasonal business calendars are far from at a freeze. In these autumn months, with your plans and wish lists in mind for 2016 or sooner, here are some very beneficial options garnered from my experience: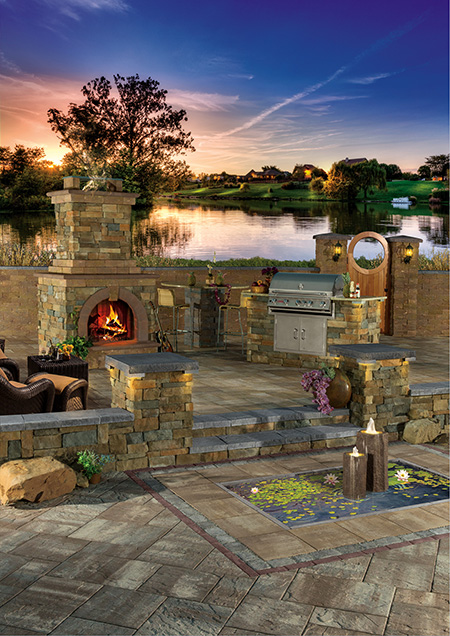 Best time to negotiate.
Many contractors are looking to finish up their year by booking (and possibly completing) a realistic number of projects before adverse weather conditions set in. As a result, homeowners are in a good position to negotiate and secure the best pricing and other considerations without feeling pressured - just as with other seasonal industries.
Get a jump-start for next year.
Did you know that even into winter months, contractors are able to get on-board ahead of schedule for next season by excavating and putting down the base materials for a paver project such as a new driveway or patio? In fact it's perfect timing.
Your contractor will then be ready to install the bedding sand and lay the pavers should a week become available with milder than expected temperatures. Customers like you who think ahead, can get earlier than planned satisfaction from a completed job. It's a win-win for everyone.
Make enhancements to existing paver patios, driveways and walkways.
Many upgrades can also be topics of discussion at this time of year. For example, Cambridge, makers of Cambridge Pavingstones with ArmorTec® and Wall Systems with Laser Fit™ technology in addition to patio and outdoor living room components, also offers a diverse selection of paver lighting, AC- and solar-powered, that is popular with contractors because most lights can be retro-fitted into existing driveways, walkways and patios while other seasonal jobs are underway. The Cambridge line also includes wall, tread, corner, column and pergola lights in single fixture and kit form to create a total outdoor, accent lighting layout for both previously-installed projects, outdoor rooms and new installations.
Bring the newness back to paved areas. Although interlocking pavements are inherently maintenance-free, summer activities outside the home and other extenuating conditions can leave their marks. During your landscaper's fall maintenance procedures, it is also an ideal time to utilize cleaners and de-stainers for removing things like rust marks and grease stains as well as apply stain-blockers and satin finish and wet look sealers if you see fit. There are many products that have been specially developed for concrete pavers such as those available at Authorized Cambridge Distributors. Depending on conditions and the desired visual appearance, you can talk to your landscaper or hardscape contractor now. Nearby distributors and recommended contractors can be found at cambridgepavers.com.
It's always the right time to "go green".
Consumer interest in earth-friendly products continues to be on the rise regardless of the time of year. Cambridge interlocking concrete pavement systems with ArmorTec® and Wall Systems with Laser Fit technology are totally sustainable, recyclable and provide many environmental, social and economic benefits immediately and over their entire life cycles.
For example, if you are experiencing concerns with storm water runoff on an asphalt or poured concrete driveway, consider a Cambridge Permeable Pavement System. When professionally installed, the system can be categorized as a structural BMP (Best Management Practices) solution. By allowing for natural drainage and groundwater recharge, water runoff is reduced and outstanding economic results can be achieved over a 30-year life cycle. Specific Cambridge Paver and Wall Systems can also be used to prevent erosion, another condition that threatens the environment.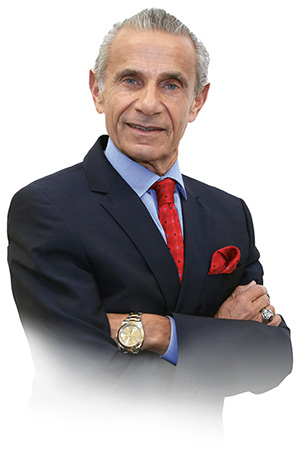 Seasonal upkeep, low maintenance factors and ecological responsibility aside, it's refreshing to know that Cambridge ArmorTec® colors, which are made to last, are also made to match and coordinate with Cambridge Wall Systems and other Cambridge outdoor living room components. Choose the style and texture that meets your design criteria and seasonal, outdoor lifestyle expectations.
You'll find additional information on Cambridge Products at cambridgepavers.com and keep in mind, with products like those from Cambridge, time is always on your side.
About the writer:
Charles H. Gamarekian is the Chairman/CEO of Cambridge Pavers Inc. He is one of the founders and a current board member of the Interlocking Pavement Institute. Organized in 1993, ICPI is the North American trade association representing the interlocking concrete paver industry and considered by peer associations around the world as the leader in development and dissemination of technical information for design professionals and contractors. Mr. Gamarekian is recognized worldwide as an expert in his field and is a frequent speaker on the proper installation of pavingstones, wallstones and many outdoor living products.