CAMBRIDGE PAVINGSTONES ARTICLE
SEPTEMBER CONJURS UP THOUGHTS OF SEASONAL CHANGES AND NEW OUTDOOR LIVING OPPORTUNITIES
By Charles Gamarekian
For many of those considering a move to a warmer, southern climate, the thought of missing out on favored pleasures associated with the change of seasons is something difficult to leave behind. Others choose to stay local and make plans to head for the hills for an autumnal drive-to destination at a bed and breakfast in the mountains or a fall festival while homebodies preserve the last crop of homegrown tomatoes. These busy times can be tempered by more peaceful get-togethers with family and friends right in the backyard.


In my travels around the country meeting with homeowners and contractors at various home and garden shows and events, notions of a design/build of an outdoor living room are bound to come up. For many, due to time windows and budgetary concerns, the planning of a fully-featured backyard makeover can be an overwhelming endeavor. To these homeowners, I say: "Don't be afraid to start small but think big." Begin with a smaller patio footprint knowing that you can add to length and width in addition to desired amenities at a later date. The colors of Cambridge Pavingstone with ArmorTec®, for example, are consistent and made to last, which takes the worry out of completing your patio in stages.
And if an open-air kitchen, outdoor pizza oven and/or patio refreshment bar is on your radar screen but out of your reach for now, you may want to consider a built-in fire pit that's ready to enjoy all season long well into fall and winter months. Like a traditional indoor fireplace, they offer a cozy, convivial gathering place for friends and family or a tranquil spot to merely sit alone and gaze at the flames - only out-of-doors. Permanent, wood-burning fire pits also provide an opportune heat source that extends the usefulness of your backyard as the air turns chillier.
And there's no need to drag your fire pit out of the shed or garage when the need to fire one up strikes your fancy. Hardscape product manufacturers have done the work for you with pre-packaged fire pit kits and fully-assembled models in round and square configurations that are available in wood-burning and gas-fired options. Natural gas (liquid propane) conversion kits are also available. They all provide homeowners with a stationery pit made of durable, segmental wall units.
Cambridge offers a line of fully assembled fire tables and in fire pit kits that are made of Cambridge Wallstones developed and crafted with Laser Fit™ technology for a custom-made yet natural stone appearance. The various collections and wallstone colors match or coordinate with surrounding and nearby pavements, wall systems and other Cambridge outdoor living products both in style, tones and texture. Stylish granite and cast stone rings can be found in the mix as well as options like easy-access spark screens, galvanized steel covers and light-reflecting, colorful glass fire beads for gas models that create a sparkling and mesmerizing, liquid-like display.
Aside from their aesthetic appeal, fire pits can be used for grilling meats, cooking ethnic ka-bob recipes, steaming New England-inspired lobster and clam bakes in a pot, roasting vegetables, and toasting s'mores in addition to many other fun foods that are rooted in traditional campfire experiences. Standard and optional, dual-opposing, cantilevered cooking grates turn Cambridge wood-burning fire pits into an instant, multi-functional, outdoor barbecue. Or you can keep it as simple as a toasting marshmallows or wieners on a stick.
If you want to move forward, start by searching social media platforms such as Pinterest where photos accompany recipe ideas and other personal commentary. Also homespun, online blogs are a good source for information and suggestions. You may even come across advice from family members, friends and neighbors only to willing to share their personal preferences.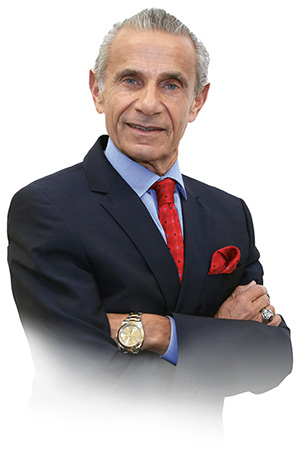 For a more professional perspective, turn to a hardscape contractor and manufacturers' websites like cambridge.com where several models of fire pits and fire pits are shown along with photos of actual installations in backyard settings.
About the writer:
Charles H. Gamarekian is the Chairman/CEO of Cambridge Pavers Inc. He is one of the founders and a current board member of the Interlocking Pavement Institute. Organized in 1993, ICPI is the North American trade association representing the interlocking concrete paver industry and considered by peer associations around the world as the leader in development and dissemination of technical information for design professionals and contractors. Mr. Gamarekian is recognized worldwide as an expert in his field and is a frequent speaker on the proper installation of pavingstones, wallstones and many outdoor living products.