Before and After: This entryway got a Cambridge Pavers makeover!
June 22, 2015
This entryway got a Cambridge Pavers makeover! Trevisan Pavers replaced the existing entranceway with Cambridge Renaissance Collection 6x9 pavingstones and a Cambridge Sigma 8 wall system with a MaytRx double sided cap, in Toffee/Onyx.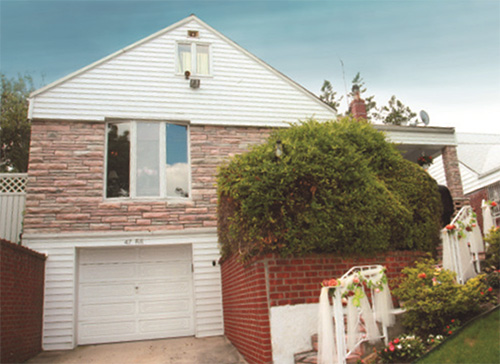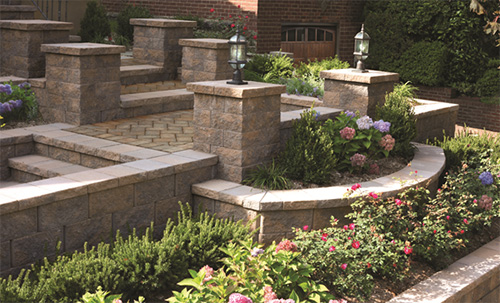 Below, please find more information on the products used.
The Renaissance Collection was inspired by piazzas and roadways of the European Renaissance. These aged Cambridge Shapes and Design Kits with ArmorTec offer the look of naturally aged stone to complete any historic, vintage or contemporary landscape. Each of the five shapes features as heavily-textured surface.
Cambridge''s Sigma Wallstones were first developed for the large, commercial Segmental Retaining Wall market, but they provide advantages for smaller and larger residential wall projects as well. The system is ideal for taller, engineered retaining walls, as shown here.
Cambridge''s Column Kit made with MaytRx is conveniently pre-packaged with the required number of MaytRx 6 wall units to build one 22 in. x 22 in. column, 4 ft. high above ground. Just add a cap made from MaytRx Cap Stones (not included) or another capping material such as cut natural stone or a pre-cast unit. To add an electrical fixture, a 6 in. cavity is left in the center of the column for wiring. Column Kits are available in Split Face and Renaissance Stone styles.