4 Ways to Bring Your Backyard to Life This Summer
June 02, 2015
Transform your backyard vision into a reality this summer. The summer months are filled with outdoor entertainment and gatherings, so there''s no better time to create a space you can enjoy with your friends and family. These four tips will help you create the backyard you''ve been imagining in an easy and affordable way.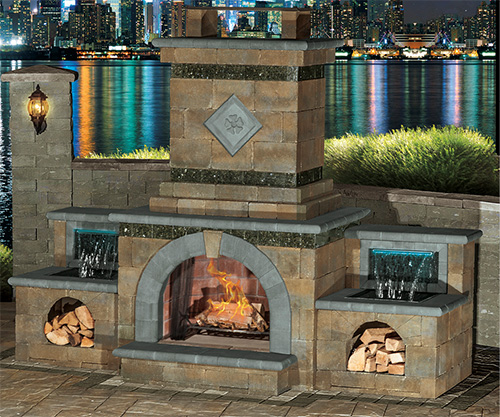 1. Update your Patio Colors: When planning your backyard patio, you''ll want to stick to a color scheme. Whether you favor light or dark stones, or maybe a combination of the two, it is important to keep your color palate consistent throughout your living space. Don''t be afraid to mix and match different pavingstone sizes, shapes, and textures. You may even want to consider adding a design kit or pattern to give the outcome of your patio a grander aesthetic.
2. Design your Dream Pool Patio: When choosing your pavingstones, it is important to take your poolside area into consideration. This area is in constant use during the summertime and you should use a material that can handle wear and tear. Many homeowners are choosing pavingstones for this important space. Not only do pavers create a stunning look, they''re also durable, maintenance-free, and come with non-slip surfaces. To create a unique look, border your pool, or pool patio with an accent colored paver.
3. Explore New Landscaping Ideas: A backyard isn''t complete without an array of plants and rocks surrounding your new living space. Floral arrangements are important to add color and attract your guests to your lively outdoor area. Fill in your landscaping space with bright floral designs in colors that complement your pavers. It will give your backyard a wow-factor.
4. Get Creative with your Lighting: When the sun goes down, the fun doesn''t have to stop. There are plenty of creative ways to illuminate your backyard and show off your new designs. One way to add light to your backyard is through an outdoor fireplace or fire pit kit. These kits not only provide lighting, but they''ll also add great ambiance to your backyard.
Paver lights and wall lights are also options when you''re looking to add light to your backyard. They can be built into your new patio, or added to an existing installation. Cambridge offers solar powered options, meaning they''ll help you cut down on your electric bill.