Staying Cool Without The Pool
May 15, 2015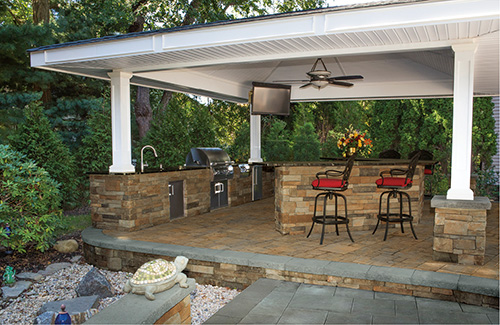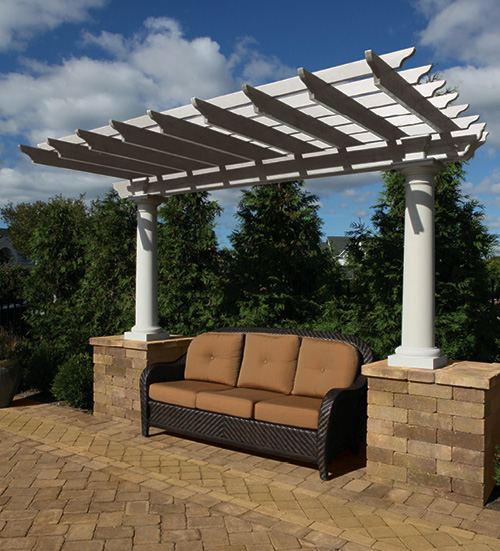 Summer is almost here, and with warm days ahead you''ll be looking for a getaway to cool off. Beaches and pools are great, but what if your home is a ways away from a refreshing source of water? Luckily, there are still ways to stay under the sun without breaking a sweat!
Pavilions and pergolas are great ways to enjoy summer days, without getting a sunburn. By adding a pavilion or pergola to your backyard, you immediately create an idyllic shaded outdoor environment.
Looking to entertain family and friends? Install an outdoor kitchen or bar under a pavilion and invite friends over to cool off with summer cocktails and tasty food! Or take entertaining to the next level by adding a TV or a fireplace to your pavilion. Your friends will love coming over to watch the big game, and your family will love sitting around the fireplace on cool summer evenings and talking or playing board games.
If a pavilion provides a bit too much shade, try a pergola. A pergola that is installed over a grill or outdoor kitchen is a great way to keep the chef from getting too hot when barbecuing for family events. Another great place to install a pergola is right over a seating space, like a hammock or an outdoor bench. It will not only be aesthetically pleasing, but will also provide a nice shady spot to relax. Guests will be able to sit there and enjoy juicy hamburgers and hot dogs during festivities and you and your family can use it regularly for anything from a quick afternoon nap, to a break from playing outdoors in the sun.
Even if you don''t have a pool or beach nearby, these outdoor living amenities will ensure your family has fun in the sun, and can cool off in the shade.