New Trends in Landscaping for 2015
May 09, 2015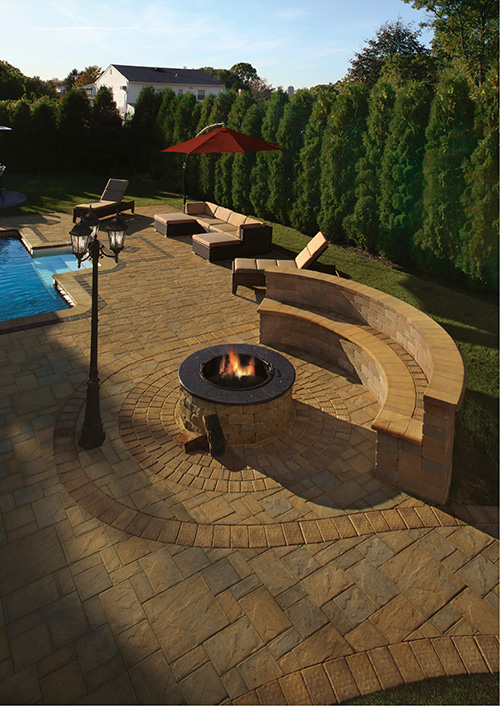 With Spring finally here, it''s time to start thinking about landscaping. Maybe you''re planning a total backyard renovation-complete with an outdoor living space and brand new landscaping concepts-or maybe you''re just looking to spruce up a few sections of your backyard. Either way, consider one, or a few, of these popular trends to add a bit of oomph to your backyard.
#1 Low Maintenance Landscaping

Spend less money and less time on upkeep with low-maintenance grasses or drought-tolerant plants. They''ll help you cut down on your water bill, and they require less fertilizer and chemicals. You may also want to replace bushes that require trimming or shaping. Look for bushes that will grow to their proper size and shape, and stay that way without a lot of care.
#2 Natural Play Areas for Kids

Create a play area where nature provides the play! You can create mini-forests for your kids to explore and interact with. Consider a small rock creek where kids can splash, or use sticks to create a makeshift fort. You can also add boulders for hide-and-seek or little treehouses and bridges.
#3 Edible Landscaping

Create a garden that not only looks great, but tastes great! Mix your veggie plants with stunning flowers, or try edible plants that are also visually appealing-like certain kinds of chard, or peppers. You''ll love having fresh fruits and veggies right in your backyard, and your kids will love watching the food grow before their eyes.
#4 Plant for Privacy

Instead of putting up a fence to keep out prying eyes, try creating a natural border. Trees and thick hedges are a great way to add privacy, and also make your backyard look like a natural oasis. If you already have a fence, add a vine that will climb up your existing fence, creating a lush backdrop.
#5 Invite Nature to you Backyard

Create a sanctuary for birds, bees, butterflies and the like. Certain plants, like aster or violets, will attract butterflies, while lupines or petunias will attract hummingbirds. Don''t forget to add birdfeeders, birdhouses or birdbaths to make the birds feel right at home.