Thinking About A New Pavement In 2015? There's Still Time To Avoid The Woulda, Shoulda, Coulda Syndrome
December 20, 2014
"Woulda, shoulda, coulda" is a frequently heard expression that captures a feeling of regret or second-guessing. As we go through life, chances are we will make one, two or many more choices that we later regret. And even more troubling, we then waste a lot of time dwelling on these choices, futilely trying to erase and rewrite history.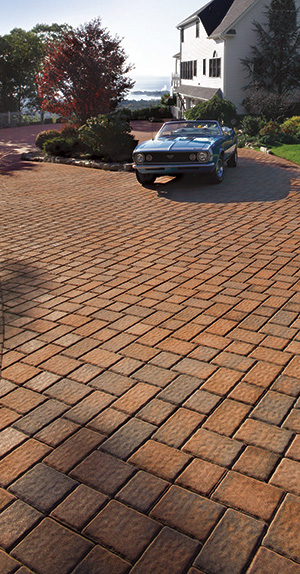 Improvements made in and outside the home can represent sizeable investments and for one, choosing the right materials for a new pavement can impact on the overall return on investment (ROI). Homeowners may be inclined to choose the wrong method or pavement material because initial costs are perceived to be lower without considering other points such as long-term maintenance, aesthetics, impact on a future home sale and extended lifespan.
The National Association of Home Builders cited that life cycle costs of interlocking concrete pavers are considerably less expensive than asphalt, poured concrete, stenciled concrete, brick and natural stone, which are the other popular paving materials in the market. And surprisingly, initial costs for a driveway can be less than all of the above except for asphalt.
When researching your options, ask yourself the following questions: how long do you plan on living in the house before selling it? Have you taken into consideration the long-term maintenance costs connected with keeping the pavement looking fresh and new? Do you live in an area that is subject to freeze/thaw cycles and harsh winters and is your land affected by higher than normal water tables?
According to realtor.com, concrete pavers are a great way to make an attractive upgrade to your home. Not only do they look good, concrete pavers are stronger and sturdier than poured concrete. They can also have a positive affect on the appraised value of your home. In addition, buyers of Cambridge Pavingstones with ArmorTec® get the added value of a fully-transferrable lifetime warranty - a bonus when the time comes to sell your home.
An Interlocking concrete pavement system does not require sealants and other time-consuming treatments as do asphalt driveways. Because of their low absorption rate, pavers are resistant to cracking, spalling, snow plowing and deicing salts. Installation is accomplished without the use of mortar making access to underground utilities easier to achieve - particularly beneficial if there are paved areas around a pool.
If sustainability is an issue, recognize the fact that, unlike asphalt, concrete pavers are made of natural "earth-friendly" materials. There are also pavers such as Ledgestone Permeable from Cambridge that are specially designed for rapid removal of storm water where local zoning regulations lean toward solutions that can include a permeable pavement system.
The rise in the popularity of interlocking concrete pavements, however, has long been mostly attributed to their visual appeal and design flexibility. Focus groups, conducted by leading manufacturers on a regular basis, bear out that homeowners prefer pavers over poured concrete because of the limitless pattern designs as well as the color and texture possibilities that are available to them. The ability to complete a well-coordinated landscape design also plays a role in final decisions. Design kits like those offered by Cambridge influence the ease-of-installation benefits of pavers.
Concrete pavers made in the United States should meet or exceed the requirements established in the American Society for Testing and Materials (ASTM) C936, Standard Specifications for Solid Interlocking Concrete Paving Units and conform to abrasion resistance testing.
Planning and assessment can be made even simpler by bringing a digital photo of your front yard to an authorized Cambridge distributor who can create realistic, computer-generated designs right in front of you by using Cambridge DesignScape Visualizer® software and online design services. Each design will reflect various selections of Cambridge Pavingstones and Cambridge Wall Systems in the colors and patterns of your choice for a driveway, walkway or, for that matter, a total backyard makeover. You can search for a nearby distributor at cambridgepavers.com.
With new year resolutions in the making, product knowledge can and will make a big difference in making wish lists come true while providing value for years to come. Take the time to research your options. Talk to a professional landscape designer or contractor. For a free copy of The Beauty of Choosing the Best Pavement, contact Cambridge Pavers Inc. at www.cambridgepavers.com.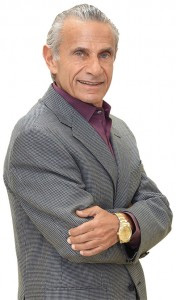 About the writer:
Charles H. Gamarekian is the Chairman/CEO of Cambridge Pavers Inc. He is one of the founders and a current board member of the Interlocking Pavement Institute. Organized in 1993, ICPI is the North American trade association representing the interlocking concrete paver industry and considered by peer associations around the world as the leader in development and dissemination of technical information for design professionals and contractors. Mr. Gamarekian is recognized worldwide as an expert in his field and is a frequent speaker on the proper installation of pavingstones, wallstones and many outdoor living products.