Hardscaping can turn a drive-by into a stop and buy
November 13, 2014
The front of the house is a term associated with restaurant operations outside of the kitchen. It can refer to matters from decor and patron amenities to the attitude and service of a hostess or wait staff. What makes it important to the success of an eatery also likens to the successful sale of a home by making a good first impression. For this reason, savvy restaurateurs give it a great deal of thought and attention and so do proactive homebuyers. The term commonly used by real estate professionals, sellers and buyers is curb appeal.
Upkeep to the exterior of your home and surrounding landscaping creates a positive first impression for potential buyers. In reality real estate television shows, we often see homebuyers cruising through neighborhoods looking for homes that capture the visual appeal they are looking for. When planning actions that can influence curb appeal, for whatever reason, homeowners look to painting or siding, planting trees or bushes, and spiffing up front entrances, replacing garage doors and updating windows. If, however, you plan to stay in your home for a few more years, and the garage and front door for instance, are functional and in relatively good shape, then adding a paver driveway and walkway could be the way to go.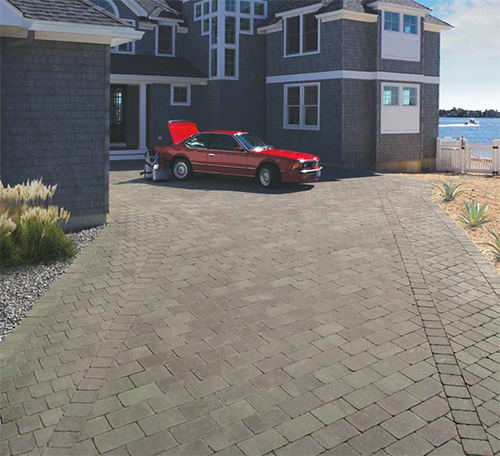 You''ll not only increase your home''s curb appeal and appraised, resale value but also get to enjoy the many added, low-maintenance benefits associated with pavers. A recent survey conducted by the American Society of Landscape Architects showed a demand for both sustainable and low-maintenance design. Landscape architects who specialize in residential design across the country were asked to rate the expected popularity of a variety of residential outdoor design elements in 2013. The category of outdoor living spaces, defined as kitchens and entertainment spaces, received a 94.5 percent rating as somewhat or very popular. The rating all but tied with gardens and landscaped spaces at 94.4 percent.
"In this uncertain economy, homeowners want to get more enjoyment out of their yards," said ASLA Executive Vice President and CEO Nancy Somerville, Hon. ASLA. "They want attractive outdoor spaces that are both easy to take care of and sustainable."
An Interlocking concrete pavement system such as those offered by Cambridge Pavingstones with ArmorTec®, do not require sealants and other time-consuming treatments as do asphalt driveways and because of their low absorption rate, pavers are resistant to cracking, spalling, snow plowing and deicing salts. Concrete pavers are twice as strong a poured concrete and pavers such as those from Cambridge with ArmorTec®, have a broad spectrum of colors that are guaranteed not to fade. They are slip/skid resistant as well. In addition, Cambridge buyers get the added value of a fully-transferrable lifetime warranty -- a bonus when the time comes to sell your home.
The rise in the popularity of interlocking concrete pavements, however, has long been mostly attributed to their visual appeal and design flexibility. Focus groups, conducted by leading manufacturers on a regular basis, bear out that homeowners prefer pavers over poured concrete because of the limitless pattern designs as well as the color and texture possibilities that are available to them. The ability to complete a well-coordinated landscape design also plays a role in final decisions. Design kits like those offered by Cambridge impact the ease-of-installation benefits of pavers. Ancillary products and services such as hardscape lighting in addition to special order and even custom-matched colors are also at a homeowner''s disposal.
Depending on specific characteristics of your property, you may want to consider a wall system with decorative columns for added visual appeal. Wall systems, offered by manufacturers such as Cambridge, can be applied to properties with unattractive, sloping front yards, around trees and garden beds, and to build steps. The colors, styles and textures, when selected from the same manufacturer as the pavers, will assure a matching or distinctly coordinated result.
Planning and assessment can be made even simpler by bringing a digital photo of your front yard to an authorized Cambridge distributor who can create realistic, computer-generated designs right in front of you using Cambridge DesignScape Visualizer™ software. Each design will reflect various selections of Cambridge Pavingstones with ArmorTec® and Cambridge Wall Systems in the colors and patterns of your choice for a driveway, walkway or, for that matter, a backyard makeover. You can search for a nearby distributor at cambridgepavers.com.
Whether in front of your home or in the backyard, hardscaped exterior living spaces are the hottest trend going right now. More and more homeowners are considering their options. The great thing about a hardscaping project is that you can also get it done in phases with cutoff points, so that the project is done within your budget and doesn''t look incomplete in the process. For example, this year you could add a paver driveway and next year have a front or side walkway installed. Whatever you decide, enlist the help of a contractor or landscape designer, be sure to do your homework first, and become familiar with the brands that are in the marketplace in addition to the reputation of the installer whose services you plan to engage. Be sure to ask for references and check into the company''s past work especially with the pavingstone manufacturer you choose. Cambridge can help you find a professional contractor by visiting the Cambridge website and click Need a professional installer? On the Home page.
For me it''s always about first impressions. But, don''t just trust your instincts, take the first step by picking up a brochure from any leading hardscape product retailer. Consider the 108-page Outdoor Living Guide from Cambridge, and turn first impressions into lasting rewards.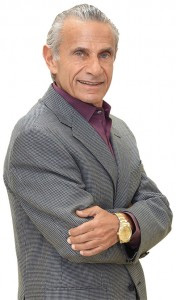 About the writer:
Charles H. Gamarekian is the Chairman/CEO of Cambridge Pavers Inc. He is one of the founders and a current board member of the Interlocking Pavement Institute. Organized in 1993, ICPI is the North American trade association representing the interlocking concrete paver industry and considered by peer associations around the world as the leader in development and dissemination of technical information for design professionals and contractors. Mr. Gamarekian is recognized worldwide as an expert in his field and is a frequent speaker on the proper installation of pavingstones, wallstones and many outdoor living products.