How to Create a Cozy Fall Space in your Outdoor Living Room
October 03, 2019
Creating a cozy fall outdoor space is essential for entertaining in the cooler months. As a host, you want to make sure that your guests are comfortable. Creating a comfy and inviting area will allow your guests to have a better time outdoors in the fall! Follow these tips and tricks to get the most out of your outdoor space during the fall season!
Add an outdoor grill:
Outdoor grills are a great addition to your outdoor space for the fall. The grill will keep the space warm while you cook and entertain outdoors. With an outdoor grill from Cambridge Pavingstones, you can create great fall recipes!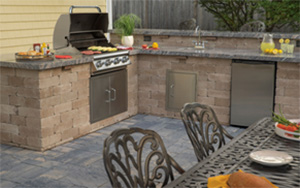 Fire features:
Firepits and fireplaces are the epicenter of entertaining for any time of year. Grab a cocktail and stay warm and cozy with friends and family!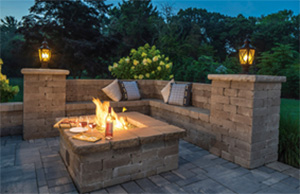 Blanket and pillows:
No outdoor fall get together is complete without comfortable pillows and blankets. Set the fall tone in your space by adding these accent pieces in warm colors. Consider comforting tones like reds, oranges, dark purples, and chocolate browns. These accessories will not only add flare to your space but create seating that your guests will not want to leave!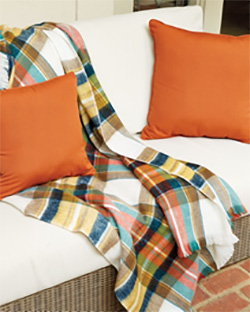 Candles and lanterns:
Lighting is an easy and affordable way to set the mood in your outdoor space. Adding candles and lanterns can help to create a more intimate setting for your guests. Fall scented candles will add to the atmosphere of your space, and elevate your entertaining!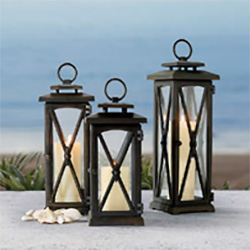 Adding these simple ideas into your outdoor space will keep it cozy while entertaining during the cooler fall months.