Resources to Use When Gathering Inspiration for your Spring 2020 Projects
January 02, 2020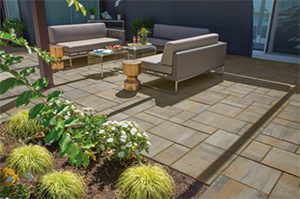 Are you starting to plan your new outdoor project or addition for spring 2020? Do you need some inspiration? Don't stress. Cambridge Pavingstones not only manufactures high quality products, but also helps homeowners find inspiration for their upcoming projects. Between our design gallery and social media platforms, the possibilities are endless!
We suggest starting off by checking out the "Design Gallery" section on CambridgePavers.com. In this section of the site, you can choose from different categories and look through pictures based on which type of project you are looking to install. There are tons of photos to use as inspiration and get your project started, even some before and after projects to use as a visual guide.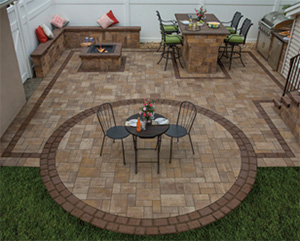 In addition to the Cambridge Design Gallery, the yearly Cambridge catalog is available as a resource for homeowners on Cambridge's website. The Cambridge catalog gives a glimpse of each collection and accessory kit offered and can give more ideas based on what type of plan you have for the project. And even if you aren't looking to start a huge project right now, it will help with ideas of how to add on in phases over the coming years! We offer a digital copy of the yearly catalog as well.
Looking into Cambridge's social media pages will spark ideas and give you more inspiration on possible projects. Whether it be Instagram, Pinterest, Facebook, Houzz or Twitter you can see different types of projects other homeowners in your area are installing which can in turn help you keep up with current outdoor living trends.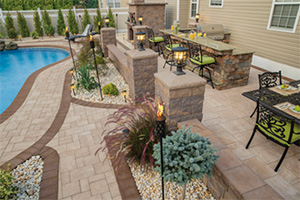 Another crucial step in planning your remodel is to choose a contractor that will make your vision come to life. When meeting with different contractors, ask to see their portfolios to get a closer look at work they've done in the past. Seeing past projects and reading customer reviews can help homeowners choose which contractor is right for their needs. Once you find the perfect contractor, they will help bring your ideas to life, and give suggestions for your personal space based on their opinions and past experiences. More often than not, they will also be able to give you a 3D mockup of what your space will look like once it's complete!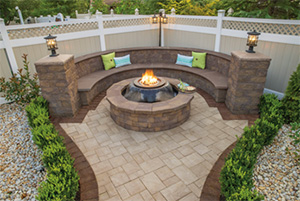 Say goodbye to the days of google searching, magazine clipping, and asking friends/family. We have everything you need for planning at your fingertips! So, what are you waiting for…get started!