Re-Organizing Your Home in Time for Spring
April 01, 2020
Springtime calls for spring cleaning! There's no better time to get your home cleaned up and in order. Start on the inside and work your way into your outdoor space once the weather starts warming up with these spring-cleaning ideas!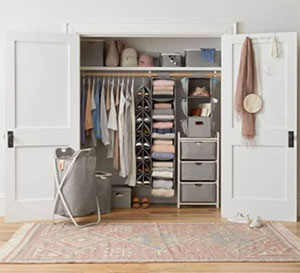 If you're stuck in the house, it's best to keep busy and start organizing. Put on an upbeat playlist, pull out all the cleaning supplies, and get in the zone!
Kitchen: When the kitchen is stocked up, it can be hard to fit everything in its correct place. Consider ordering pantry or drawer organizers to help reduce the clutter.
Closets: Lets be real…no one looks forward to cleaning out their closet. However, if you're stuck in the house, tackling that project can be a great way to pass the time on a rainy day! A good place to start is your personal clothes closet. Going through old things that no longer fit or have use is the perfect opportunity to donate to those in need (not to mention make space for new clothing for yourself).
After being cooped up in the house all winter, everyone can use some fresh air! Move outdoors and start to organize your outdoor space.
Check which (if any) of your plants survived through the cold. This will give you a better idea of what types of seed and bulbs you will need for the upcoming season. Rake up any fallen leaves, pick up weeds, and remove any unwanted elements in the space.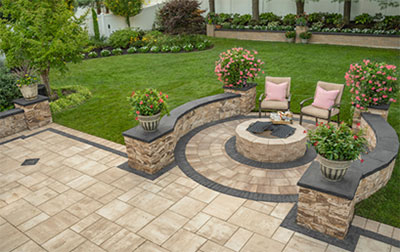 Clean off and uncover all pavers and outdoor accessories to prepare for any entertaining that may be happening in your outdoor space in the coming months.
Bring any new visions to life! Early spring is the perfect time to make any additions to your outdoor space, whether it be a new component to your patio or a new color palette for throw pillows and accessories.
Don't forget to treat yourself when you finish your cleaning! Put on a face mask, relax with a cocktail, or indulge in a chocolate cupcake, because everyone deserves a reward after a long session of organizing!