At-Home Workout Ideas
April 02, 2020
Spring is the perfect time to get active and start moving, regardless of your location! Exercising at home has a lot of pros including saving money on a gym membership, and not having to worry about overcrowding at certain times of day. Working out at home puts you in control of a schedule that works best for you and your goals.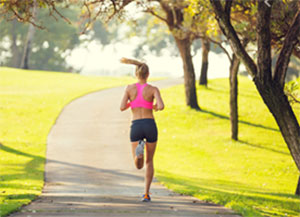 Don't worry about not having the correct equipment handy. Most home exercises work your full body without needing any weights! Apps like Aaptiv, Fitbit Coach, or DailyBurn will guide you through workouts that can be completed from the comfort of your own living room! YouTube also offers a wide variety channels that feature cardio and HIIT workouts. For example, just type in 30-minute HIIT workout and you will be amazed by the amount of amazing free content you can find online.
Spring is finally here, which means nice weather is right around the corner! Take this time to go on outdoor walks or runs to stay active, while enjoying some fresh air at the same time. Again, there are tons of apps that offer coaching and motivation for outdoor exercise as well. Now is the perfect time to try an app to coach you from couch potato to pro athlete! This is a great way to try and reach 10,000 -12,000 steps a day!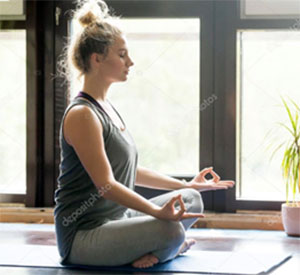 Need some relaxation at the end of the day? Practicing yoga or meditation helps to boost your mood and restore your "Zen". Aim for 5 minutes before bed each night, stretching or sitting in a quiet spot while you focus on your breathing. Allow yourself to completely relax during this time, clearing your mind of all negative thoughts!
You don't need a large space or any fancy equipment to break a sweat and get in shape. Try these at-home workout apps and ideas to stay fit right from your own space. Exercise benefits both your mental and physical well-being, so do not put off tomorrow what you can do today!