Backyard Mother's Day Brunch
May 01, 2020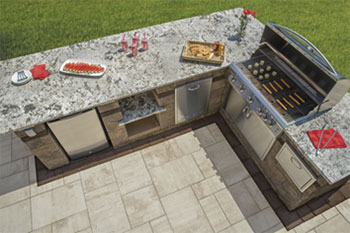 Mother's Day is right around the corner! Whether you want to celebrate by treating yourself to a brunch meal, or the family wants to cook for their mom, the perfect at-home brunch celebration is easy with these ideas!
Start you day off with a delicious brunch cooked right in your outdoor space! Utilize your Cambridge outdoor kitchen and grill to cook up something delicious that the whole family can enjoy together. Whether you're in the mood for an omelet, a breakfast burger, or something sweeter like a fresh fruit salad, preparing it in your outdoor kitchen will be easy and stress free!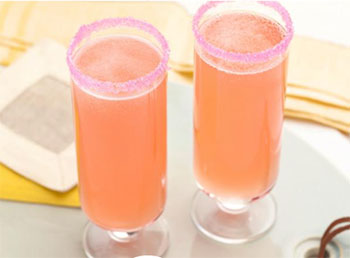 You can't have brunch without cocktails! A delicious and refreshing drink to make using your Cambridge outdoor bar module is a Lazy Sunday Mimosa. (recipe and photo courtesy of foodnetwork.com)
All you need is:
• 1/2 cup pink sanding sugar
• 1 Bottle Champagne
• 4 tablespoons Pineapple Juice
• 4 tablespoons Blood Orange Juice
• 2 tablespoons Orange Liqueur

Dip the rims of champagne flutes in water then in the pink sugar to line the rims, then divide the champagne between the glasses. Add equal parts each juice to each glass and top with orange liqueur.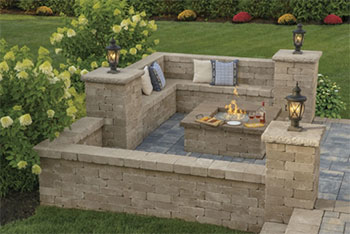 End the day cozied up by the fire with those you love the most. Cambridge has so many fire features to choose from to find the perfect fit for your outdoor needs. Gather 'round the fire to share stories and reminisce on memories while spending time with loved ones. Sounds like the perfect Mother's Day to me!
Most importantly, relax and enjoy your Mother's Day, you deserve it!