Memorial Day Activities from the Comfort of your Own Home!
May 02, 2020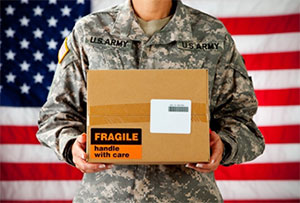 The start of May means Memorial Day is right around the corner! While this year might not be the typical big backyard BBQ with friends and extended family, there are plenty of other fun activities to celebrate with your family at home!
Bring back the true meaning of Memorial Day. Send a care package to an active duty service member. It is always nice to show how much you appreciate all the heroes that have served our country. The Support Our Troops website is a great place to see what types of items the troops are requesting. Get the whole family involved in making the care package and send it to those who need it most!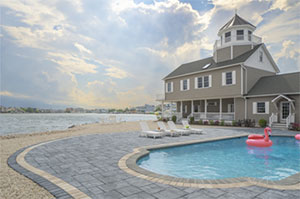 Cool down and relax by the pool! There's no better way to celebrate the start of summer than relaxing on a float in the pool with a cold drink in hand. Turn up your favorite music and enjoy the day at home.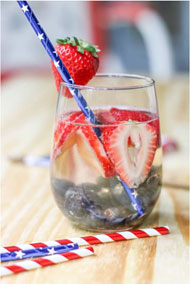 A festive drink to enjoy for Memorial Day is Red, White, and Blue Sangria! All you need to make this fun drink is:
• 1 Bottle of Riesling Wine (chilled)
• 1 Bottle of Prosecco Wine (chilled)
• 3 tbs sugar
• 1 cup sliced strawberries
• 1 cup blueberries
Pour the Riesling and sugar into a pitcher and stir, adding in the berries once combined. Pour half a glass of Prosecco into a wine glass, top with the Riesling mixture and serve. Cheers! (recipe and photo courtesy of aforkstale.com)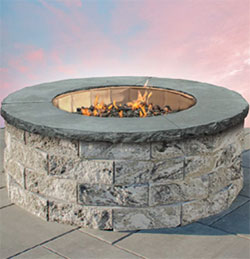 Finish the day snuggled under a blanket sitting around a fire feature. Cambridge offers several different types of fire features so there is a perfect addition for every outdoor space! The most recent addition to our fire feature collection is our NEW Garden Wall firepit (shown to the left). The warmth and light brought by the fire will brighten up the night and be the perfect centerpiece while the family is gathered in the outdoor space. Stock up on all the fixings for s'mores too, because who doesn't love a good s'more on a chilly summer night?!