Father's Day Barbecue Ideas
June 02, 2020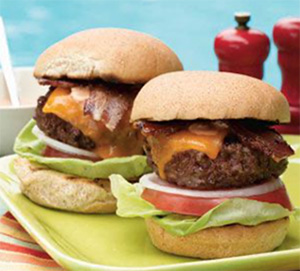 The start of June means Father's Day is right around the corner! Celebrate from the comfort of your own backyard this year with a fun Father's Day Barbecue.
Take advantage of the summer weather and enjoy the day outside. Fire up the outdoor grill or pizza oven and enjoy a barbecue or a yummy brick oven pizza. One of our favorite recipes on the grill is a classic bacon cheeseburger. (photo and recipe courtesy of womansday.com)
All you need is:
• 1/2 cup light mayo
• 1/4 cup chili sauce
• 2 tbsp dill pickle relish
• 2 lb ground beef
• 2 tsp Worcestershire sauce
• 1/2 tsp salt and pepper
• 6 hamburger buns
• 6 small lettuce leaves
• 1 large beefsteak tomato
• 6 thin slices onion
• Nonstick cooking spray
• 6 slices sharp cheddar cheese
• 6 strips of cooked bacon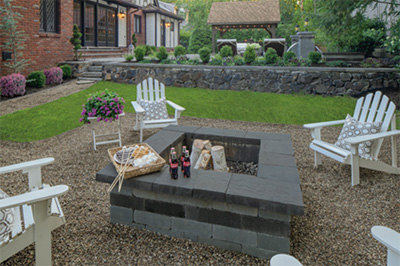 Directions:
• Make the special sauce by mixing the mayo, chili sauce, and relish in a bowl.

• Make the burgers by mixing the beef, Worcestershire sauce, salt and pepper.

• Shape into 6, 1-inch thick burgers.

• Heat the outdoor grill, toast the buns. and spread the special sauce across the buns. Prep buns with lettuce, tomato and onion.

• Coat the burgers with nonstick cooking spray, and place on the grill, turning once after 10-12 minutes. Top burgers with cheese and bacon and cover until the cheese starts to melt. Transfer to buns and serve.
End the night with a campfire over your Cambridge firepit. Grab the marshmallows, chocolate and graham crackers because who doesn't love s'mores?! The firepit can serve as the centerpiece of your outdoor space. The light and warmth will keep the celebration going all night!
Make sure your Dad feels special this Father's Day by filling the day with fun activities and great food!