Enjoying the 4th of July at Home
July 01, 2020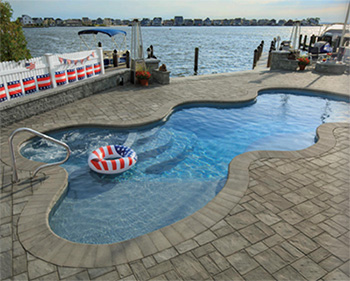 Although the 4th of July may look a little different this year, you can still have a fun celebration in your outdoor space. Between the food and enjoying the day in the sun, you'll be sure to have a great holiday!
Even if you're just celebrating with the family, themed foods are always the way to go! You can never go wrong with a dip, especially one as easy as this...
Grilled Corn Salsa!
(recipe and photo courtesy of delish.com)
What you'll need:

For the salsa:
• 5 ears of yellow corn, husks removed
• 2 tbsp olive oil
• 1 ripe avocado, chopped
• 1 cup grape tomatoes, quartered
• ½ red onion, chopped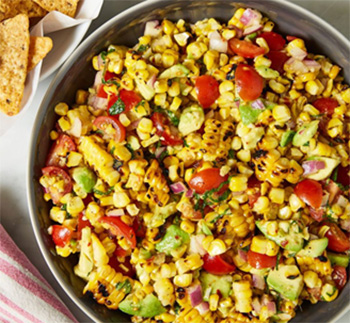 For the dressing:
• ¼ cup olive oil
• 1/3 cup lime juice
• 1 clove garlic, minced
• 1 tsp red pepper flakes
• Salt to taste

Directions:
• Brush the corn with oil and season with sale. Grill for 8 minutes or until the kernels begin to char (on your Cambridge outdoor grill of course!). Let cool slightly, then slice the kernels off

• In a large bowl, combine corn, avocado, tomatoes, and onion

• In a small bowl, combine oil, lime, garlic, and red pepper flakes. Season with salt and whisk until smooth. Pour mixture over the salsa and mix until combined

• Serve with your favorite chips and enjoy!

Relaxing around the warm fire is a great way to end the day. Installing a fire feature is a quick and easy way to create a central entertaining space within your yard. Cozy up by the firepit to enjoy dessert and finish up your 4th of July celebration. A classic firepit dessert is s'mores, but make it festive for the holiday with this fun recipe! (recipe and photo courtesy of delish.com)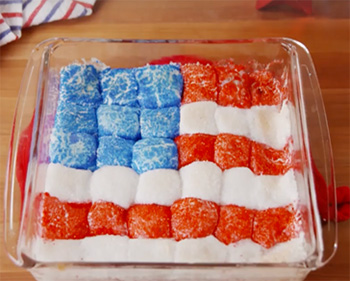 4th of July S'mores Dip
What you'll need:
• 4 sheets Hershey's chocolate
• 19 marshmallows
• 1 cup water
• 1 cup red, white, and blue sanding sugar
• Graham crackers for serving

Directions:
• Preheat oven or grill to 450 degrees
• In a square pan, place a layer of Hershey's to cover the bottom of the pan
• Dip 5 marshmallows in water and roll them in blue sanding sugar, place on parchment paper to dry
• Repeat this process, making 6 red marshmallows and 8 white marshmallows
• Using kitchen shears, cut each marshmallow in half
• Place marshmallows cut side down on the chocolate to form a flag
• Heat for 8-10 minutes, or until marshmallows are gooey and serve with graham crackers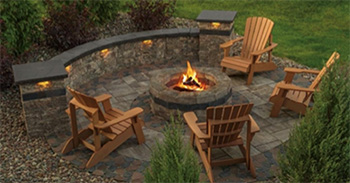 The 4th of July is the perfect holiday for a backyard gathering! Celebrate the day this year with these ideas and enjoy in your outdoor space!