Hosting Thanksgiving in your Outdoor Space
November 02, 2020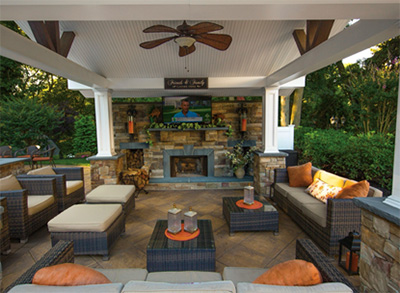 For many people, Thanksgiving Day is a time to get together with family and friends and celebrate. Although the celebration may look a little different this year, there is a lot to be thankful for!
Having an outdoor party in November can be challenging because of the unpredictable weather. Take some of the worry away by setting up seating and refreshments under a covered space like a Cambridge pavilion or louvered pergola. This will allow for a stress-free Thanksgiving Day because you will have an area that is shielded from the inclement weather. Set up an outdoor TV and to tune into the Thanksgiving Day parade!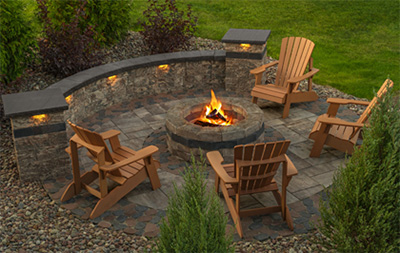 Cooking dinner in your outdoor kitchen will make clean-up a breeze and eliminate stress on the host! Check out our other blog post for some fun Thanksgiving recipes you can cook in your outdoor kitchen. Arrange the food along the counter space and keep the fridge stocked so family can easily help themselves to drinks.
Once it starts getting dark, fire up your Cambridge fire features to keep your space well-lit and your family warm. Having your fire feature at the center point of your outdoor space will allow family to enjoy the fire while still being a part of the party. Adding in accent pillows and blankets to the seating benches will add extra comfort!
It's never too late in the year to enjoy a celebration in your outdoor space. Kick off this holiday season with an outdoor Thanksgiving dinner with loved ones!