Three Cambridge Products that are Perfect for Memorial Day
May 01, 2021
Memorial Day commemorates the US soldiers who have given their lives serving for our country. To honor them on this memorable day, families typically host barbecues, light up fireworks and remind themselves of a day to remember. Check out these top three products for Memorial Day!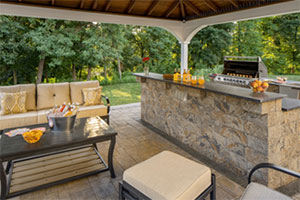 Outdoor kitchen and bar
An outdoor kitchen is hassle free and allows you to enjoy cooking without having to worry about cleaning up a mess indoors! Enjoy a delicious Memorial Day barbecue outside with your family at your outdoor Cambridge grill. Stock up on some snacks and drinks to munch on while spending quality time with your family outside!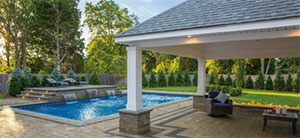 Pavilion
One of the most versatile products is the pavilion! Pavilions offer a covered area for you and your family to enjoy without having to worry about the weather. They provide shade and seamlessly section off an area for you and your loved ones to lounge in. Consider putting up a TV or a comfy couch to merge the comfortable feeling of being indoors with the refreshing feeling of being outside! Cambridge pavilions come in pre-packaged kits and are super easy to install!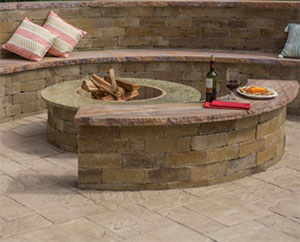 Fire pit
A fire pit is a great way to end the night! Create a relaxing ambiance with the Cambridge fire pit that will not only brighten up your backyard, but also keep everyone warm throughout the evening. Mix up a cocktail, grab some cozy blankets, and relax in your outdoor oasis this Memorial Day.
With these Cambridge products, you and your family will have a lot of fun celebrating this Memorial Day in your own backyard!