Celebrating your new graduate, outdoors!
June 03, 2021
Graduation season is right around the corner! What better way to celebrate your graduates' academic accomplishments than outdoors with your friends and family!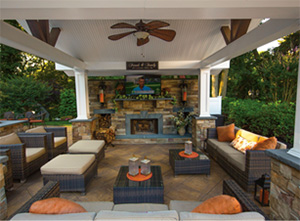 Set up the celebration
Set up a small family gathering under your pavilion! A pavilion serves as a great shaded space during the summer and offers a perfect outdoor entertainment space for everyone to lounge in. Make sure to decorate your outdoor space with balloons and put on some high beat music for everyone to relax and have fun.
Fire up the grill
Nothing completes a celebration like good food! Fire up your Cambridge outdoor grill and enjoy a delicious barbecue meal! With an outdoor kitchen you can eliminate the mess indoors and soak in the warm summer sun. Stock up your outdoor bar with some refreshing drinks and snacks that will last you and your family the whole day. There's nothing better than relaxing on the pool patio with a refreshing cold drink and snack in hand!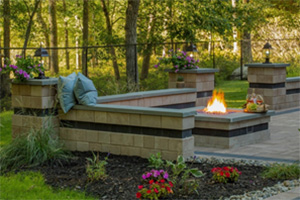 Quality Time
End the night by gathering around your Cambridge firepit! The warmth and light from the firepit will keep the celebration going all night! Grab some board games and make some s'mores to have an unforgettable day! Gather around the fire with your family and reminisce about your graduates' achievements!
A special congratulations to all the recent graduates and their families who've supported them in their endeavors!