The 2022 Spring pantone colors of the year
January 03, 2022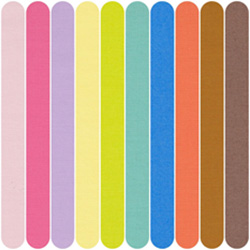 New year, new home improvements! Make your life a little brighter by incorporating cheerful colors to freshen up your space for Spring in 2022. The gorgeous palette of pantone colors for 2022 includes cheerful pastels and grounding neutrals. Utilizing these colors helps promote spontaneity and inspire new unique forms of personalised expression!
Capture the theme of 'complement and contrast' with this wide selection of gorgeous colors. From lighthearted potpourri to a vibrant super sonic, these colors fuse our deep connection to nature and refresh your home with a sense of comfort. If you're looking to lighten up your space with joy, 12-0825 Popcorn is the perfect choice! This cheery and bright lemon skin color radiates warmth and encourages playful creativity. If you like more neutral calm colors, 15-304 Humus promotes a comforting mood of wellbeing and simplicity! Mix and match your favorite colors to reinvigorate your indoor and outdoor space!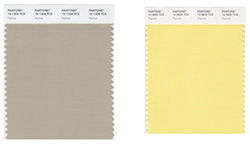 Decorate your home with a renewed purpose by incorporating these tones throughout your outdoor space. Illuminate your outdoor furniture with colorful throw pillows and blankets! To spice up your outdoor kitchen color scheme, switch up your chairs, tables and dishes. Make sure to add tiny accents throughout your space with vases, candles, and accessories to make a subtle statement.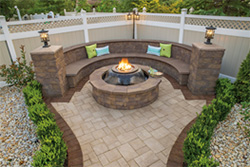 Refresh your outdoor space this new year with spectacular pops of color and joy. These versatile colors easily pair together and give you the opportunity to experiment and get creative!