Welcome Back to School, Mom
August 30, 2016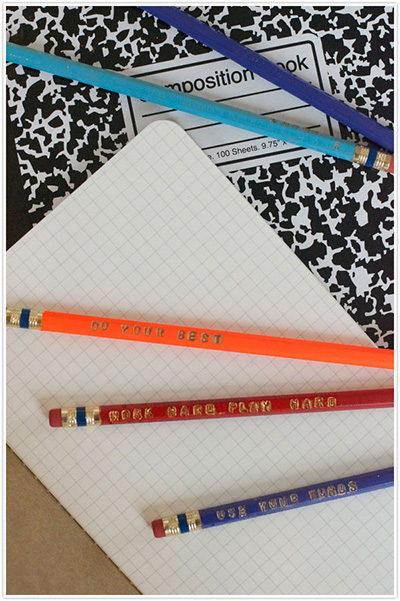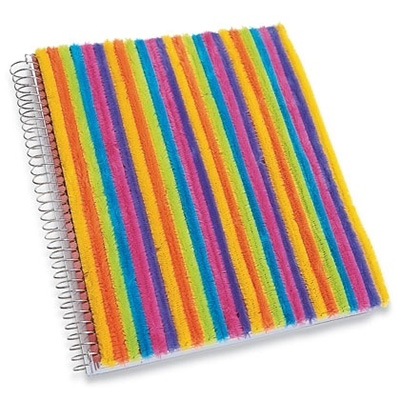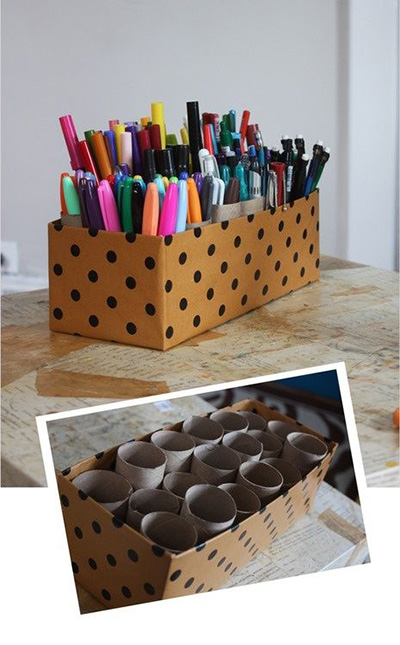 Summer is officially over and school is just around the corner. Time to go shopping for supplies, clothes, and other essentials. However, just because summer is ending doesn''t mean the fun has to end with it.
Let us show you some back to school projects to make that transition from summer to school easier for you and your kids:


1. Pencils with stamped messages
What you''ll need: pencils, spray paint, tape, hammer, metal stamps, inkpad

Put tape around the top and bottom of the pencils
Spray paint the pencils with your color of choice and allow to dry
Dip the stamp into an inkpad and with a hammer, push the stamp into an edge of the pencil
2. Textbook Covers

Let your kids cover their textbooks with a variety of materials. They may use construction paper, wrapping paper, or colored fabric. Not only does decorating make the book look pretty, but it also protects it from those lunchtime messes.
3. Pipe Cleaner Notebooks
What you''ll need: Notebook, glue, pipe cleaners, construction paper
Glue pipe cleaners to the front of the notebook. Feel free to use a variety of colors to make the notebook pop! Fold the ends of the pipe cleaners inside the notebook and seal it off by covering the inside of the front cover with a piece of construction paper.
4. Marker Holder
What you''ll need: shoe box, toilet paper tubes, markers
Use the bottom of the shoe box and fill with toilet paper tubes. Cut the tubes so they are the same height as the box. Pack the box until there is no more room for another tube. Fill the tubes with markers and there you have it, a simple caddy for your markers.
Tip: Have your kids decorate the outside of the shoebox.
Photos courtesy of:
https://www.pinterest.com/pin/85990674107621508/
http://cutediyprojects.com/diy/30-creative-and-cute-diy-back-to-school-ideas/
https://www.buzzfeed.com/peggy/awesome-diys-to-make-before-school-starts?utm_term=.leKGvJEBR#.tur0d6W17