Father's Day
June 01, 2023
Father's Day is the perfect time to stay at home, enjoy the nice weather, and have a good time! There's nothing most dads love more than a great backyard barbecue! Prep the menu with all his favorite foods and enjoy the evening in your outdoor space where your dad can kick back, relax, grill a nice dinner, and sip a cold one!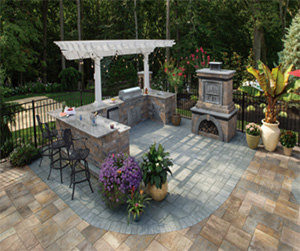 Outdoor Kitchen
Fire up the grill and treat your dad to his favorite grilled foods, including steaks, chicken, ribs and even pizza! An outdoor kitchen provides a great way to enhance your outdoor living space and spend quality time with family and friends! Cambridges fully assembled kitchen puts all the amenities you need for food preparation, cooking and grilling within arm's reach! You can arrange the different components to create the kitchen of your dreams! Consider adding additional cooking appliances such as an asado cooker and a pizza oven to make fun and unique recipes your dad will love! Pick up all his favorite foods at the grocery store and get ready to chill and grill! Make the day extra special by making these delicious Ranch chicken bacon kebabs!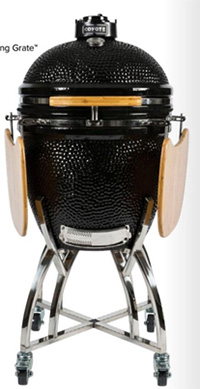 Ranch chicken bacon kebabs
These juicy tender chicken skewers are a crowd pleaser perfect for your Father's Day barbecue! (Photo and recipe courtesy of butterwithasideofbread.com)
What you'll need:
• 1 packet Ranch dressing mix (about 3 tbsp)
• 1/3 cup sour cream
• 2+ tsp Frank's Red Hot Wing Sauce
• 2 skinless, boneless chicken breasts - cut into 1-inch pieces
• 1/2 red onion cut into quarter-sized pieces.
• 12 slices thick cut bacon cut into 1.5-2" squares.
• salt and black pepper to taste
• 5 kabob sticks/ skewers
Directions:
1. Make ranch dressing by mixing 1/3 cup of sour cream with the packet of dry Ranch mix.
2. Mix ranch dressing and Frank's sauce. Add more than 2 tsp Frank's sauce if you like things spicy!
3. Pour into a quart sized Ziploc bag. Add chicken pieces.
4. Marinate in the fridge for 2+ hours. I left mine overnight and it was incredible.
When Your Ready to Grill
1. Microwave the bacon on a plate for about 1.5 minutes. With chicken pieces so small, I was worried the chicken would cook before the bacon and I didn't want slimy bacon. It worked out beautifully.
2. Assemble your chicken kabobs, making sure that the bacon and chicken go next to each other. I threaded a piece of onion, then chicken, then a chunk of bacon, skewering the bacon folded in half if necessary. I ended up with 5 12" long kabobs.
3. Preheat the grill and lay the kabobs out. If you close the grill, be sure you stay close by- bacon makes things sizzle and create flames. You don't want to make charcoal out of these tasty kabobs.
4. Check the temp of the chicken if you have a meat thermometer. I like to take the kabobs off when the temp gets to 162°- 163° F. They will cook the final few degrees even off the grill. The chicken is tender and delicious, and the bacon is crispy on out the outside and soft and flavorful in the middle.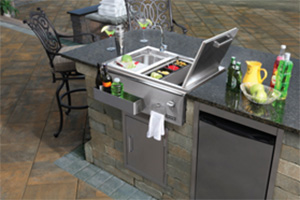 Bar Module
Looking for something a little more unique than a six-pack for Dad this year? Show off your skills and impress your dad with a variety of his favorite cocktails! A bar module is very versatile and allows you to get creative when making drinks for any occasion. Mix and match his favorite liquor to create a unique drink with fun flavors that he's never tried or stick to the basics like a good old fashioned!
Old fashioned cocktails
You don't have to be a mixologist to make a perfect old-fashioned. This recipe feels fancy, but it's incredibly easy to make and will be sure to wow your dad! (photo and recipe courtesy of allrecipes.com)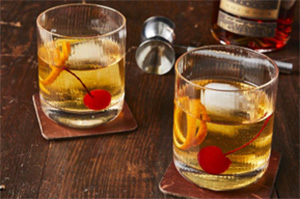 What you'll need:
• 2 teaspoons simple syrup
• 1 teaspoon water
• 2 dashes bitters
• 1 cup ice cubes
• 1 (1.5 fluid ounce) jigger bourbon whiskey
• 1 slice orange
• 1 maraschino cherry
Directions:
1. Pour simple syrup, water, and bitters into a whiskey glass; stir to combine. Add ice cubes and pour in bourbon. Garnish with orange slice and maraschino cherry
End the night right with some delicious gooey s'mores! Set up a cozy area near your firepit where everyone can unwind and lounge. Provide your family with a tray of skewers, marshmallows, chocolate, and graham crackers for a sweet way to end Father's Day!