Summer soirée
June 03, 2023
When summertime rolls around with its longer days and warmer temps, outdoor parties beckon us with their ease and beauty. Transform your outdoor space into a magical summer soiree by combining your favorite indoor elements with the great outdoors to create an inviting space your whole family can enjoy!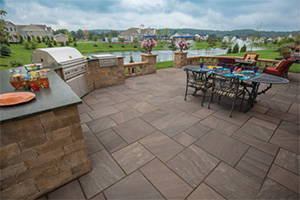 Outdoor Dining
Who doesn't love eating outdoors? You get to enjoy the warm weather, the birds chirping, and the sense of calm that comes with being outside. The last thing you want is to run in and out of the house to your indoor kitchen to prepare your food. An outdoor kitchen is the perfect place to prepare a delicious meal, entertain your guests, and be able to watch your kids while they're swimming. Cambridge's outdoor grill module comes with a lot of prep space so that you can prepare all your meals all in one place. Compliment your outdoor kitchen with paving stones to create a beautiful outdoor patio everyone will love!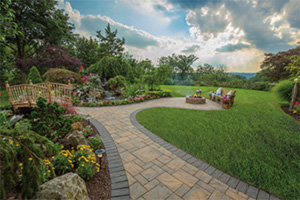 Firepit
There's no better place to be on a lazy, dreamy summer night than near a warm backyard fire pit! The crackling fire creates a soothing "campfire" ambiance when the sun goes down and provides a fantastic opportunity to gather with the people you love, spend quality time together, and make unforgettable memories. End the warm summer night by toasting up some yummy s'mores or play some fun campfire games with your loved ones!
Summer is the perfect time to be outside. It's the ideal season for backyard barbecues, neighborhood socials, and late-night patio parties! Make your backyard a summer paradise this year with these Cambridge amenities!