How to Create the Ultimate Fall Pizza Party
October 18, 2016
Sunny days and brisk nights, Fall is the perfect time of year. What better way to celebrate the season than with a Cambridge Outdoor Pizza Oven? Cambridge Outdoor Pizza Ovens allow you to throw a party with all of your children's friends, keep a close eye on them, and avoid a mess in your home or kitchen!
Here are some pre-prep tips to help your pizza party be a breeze: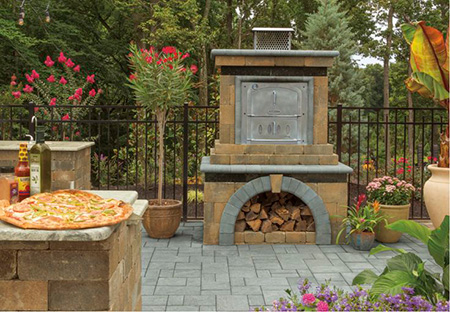 What you'll need:
• Dough
• Flour
• Sauce
• Shredded Mozzarella
• Toppings
• Disposable Plastic Tablecloths

1. First, go to your local supermarket or pizzeria and purchase some pizza dough-you're going to be cutting the dough into pieces depending on how many kids are making personal pies!
2. Next, you can start by creating your own sauce and shredding the mozzarella-to cheat, you can pick up sauce and mozzarella from the same pizzeria or pick up a bottle and pre-shredded bag from the supermarket.
3. Make sure you have enough toppings for everyone! Pick up some extra cheese for the cheese lovers, pepperoni, olives, tomatoes, anything you can think of!
4. The most essential part of the party is setting up the pizza creation stations! Have one table with dough and sauce and the other one designated for toppings. Every table should have a tablecloth, this way, you can let each child can fix their pizza the way they want without worrying about the mess!
5. When everyone is happy with their creation, create groups and start baking!
6. Here's where the plastic tablecloths come in handy. Once the party is over, tie all four corners of the table cloth together, and voila! Quick clean up with no mess!