Getting the most out of online resources
July 31, 2012
You don't have to look far to see the impact that the Internet and social media, including broadcasted e-mails, Facebook, MySpace and Twitter have had on our culture. In just a few years, what started as a means to share baby pictures and reconnect with old friends has morphed into a powerful tool for helping companies connect with suppliers, customers and better respond to their needs and overall market demands.
For landscape contractors, this reservoir of endless amounts of information can be a real time-saver, especially during busy seasons when lost time comes at a premium price. And all you need is an office computer, laptop computer and/or a mobile device that will give you access to the latest in online resources.
Enter The World Wide Web
Second only to MySpace, Facebook is one of the more popular, searchable, online social networking sites. There are many different reasons why people and companies join Facebook and open Facebook accounts. Facebook is gaining in popularity among commercial users who prefer it's cleaner layout and ease of use. Business accounts are designed for individuals who only want to use the site to administer pages, display photos and ad campaigns, share videos as well as other information. For this reason, business accounts do not have the same functionality as personal accounts. Businesses promote their Facebook accounts in various ways. Users can recognize the familiar Facebook trademark posted by businesses such as www.cambridgepavers.com that may link directly to their particular Facebook page. Cambridge Pavers Inc. manufactures Cambridge Pavingstones with ArmorTec®, Cambridge Wallstones and a complete line of outdoor living room components.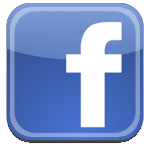 There are currently more than 200 million active users — business and personal — on Facebook (facebook.com) with new users joining daily to take advantage of the many features the site has to offer. To login, a user needs to open a personal account, which can be had without a charge. One of the most popular features of Facebook is the news feed, which allows Facebook users to see, at a glance, what all of their friends and colleagues have been posting. It shows status messages, photos posted, notes written and comments made to other profiles, many of which can provide useful and current information about specific products and services.
Facebook is one of many online social networking sites. If you're considering entering the world of social networking, and would like to find a site that is fun and easy to use, then Facebook is an excellent place to begin. Search Cambridge Pavingstones With ArmorTec and "Like" the company in order to find out the latest news on events and products.
YouTube (youtube.com) is a video-sharing website, created in February 2005, on which users can upload, view and share videos, photos, commentaries and more. Many manufacturers and landscape professionals use this medium to showcase things like installation methods, meetings and events. Cambridge also has a very informative YouTube Channel, to view it and subscribe search Cambridge Pavingstones With ArmorTec.
A blog (short for "web log") is another type of web page that offers a series of posted items (short articles, photos, diary entries, etc.). Blogs usually include a searchable archive of old postings. They have become a common medium for communication in professional communities where colleagues share information, both negative and positive, about products new and old, in their respective industries. Useful information can often be found by visiting blogs. Many blogs are syndicated and can be subscribed to by interested people who then will receive alerts to new postings. LinkedIn is a business-related social networking site that was launched in 2003. Mainly used for professional networking, it now has more than 150 million members in over 200 countries and territories. For information on how to join, go to linkedin.com.
Another indication of just how much can be gained through Internet access are online publications — web versions of our favorite trade publications. For example, Landscape Online Weekly is the Internet counterpart of the Landscape Contractor and Landscape Architect print magazines. The magazines feature relevant articles and product news. They are two of thousands of such business-to-business and consumer publications that have an Internet presence.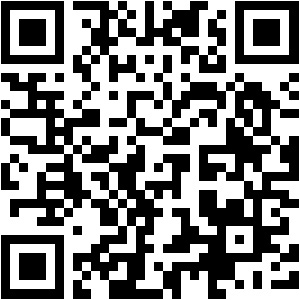 The dissemination of smart phones has put a barcode reader in everyone's hand. As a result, QR Codes have become common in consumer advertising and packaging. They provide quick and effortless access to the brand's website and other online resources. QR Codes may appear in magazine advertising, on product packages, on signs, on buses, on business cards, or on almost any object. Users with a camera phone equipped with the correct reader application can scan the image of the QR Code to display text, contact information, connect to a wireless network, or open a web page in the telephone's browser.
Find A One-Stop Library Of Accessible Tools
Once in a hardscape manufacturer's website like cambridgepavers.com, visitors will often discover an amalgam of information and professional aids. Among the Cambridge resources are downloadable tools such as installation videos, CAD files, various information manuals such as the Cambridge DesignScaping Handbook for contractors, Interlocking Concrete Pavement Institute (ICPI) Tech Specs, construction details, ASTM standards, installation instructions, and special topics such as installing permeable pavements as well as rendering software that can offer an alternative to costly 3-D modeling programs. "Our DesignScape Visualizer™ tool has an advantage over "old-school" techniques," says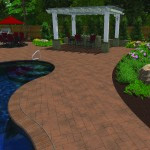 Cambridge Chairman/CEO Charles H. Gamarekian, "Simply put, a digital photo of the existing area, whether provided by the homeowner or taken by the landscape designer, is imported into the DSV software." According to Gamarekian, this is important because it sets the stage by presenting a view of the proposed area before the contractor's ideas are shown. Using the software, the design concept is presented with full impact, computer-generated pictures utilizing pre-loaded imagery of Cambridge pavingstone and wallstone products. The illustration can be created prior to the presentation or on the spot right before the homeowner's eyes. Anything from a new patio or pool deck to a driveway or walkway can be rendered in the actual Cambridge colors and patterns of the designer's own choosing.
As a bonus, a project calculation module is included, which gives the landscape contractor the opportunity to accurately determine the amount of materials required in each shape and color to estimate and complete the project. "Our goal at Cambridge is to provide one multi-purpose software tool, available on our website, that does it all and is easy to learn and use," he adds with resolute confidence. Cambridge also offers an affordable design package, which includes a 3-D virtual tour and color blueprints. The Online DesignScapes package is customized for you by a landscape design professional.
Manufacturer websites also have photo galleries full of images that reflect their products in various applications. If you are interested, contact the manufacturer for information on how to get photos of your projects posted on their sites. For instance, contractor projects may be eligible for a presence on the Cambridge Online Photo Album for additional no-cost exposure. Affiliation with a leading and recognized brand in this setting can give you an instant web-based, mobile portfolio feature. Cambridge is continuing its photo contest for contractors in 2012. Details are on the Cambridge website in the Professional Contractors Section at cambridgepavers.com.