Five Superb Spring Bloomers
April 03, 2018
Now that the sun is shining again, it's time to start gardening! Flowers are the first sign of spring, so surround yourself with beauty with these superb spring blooming flowers!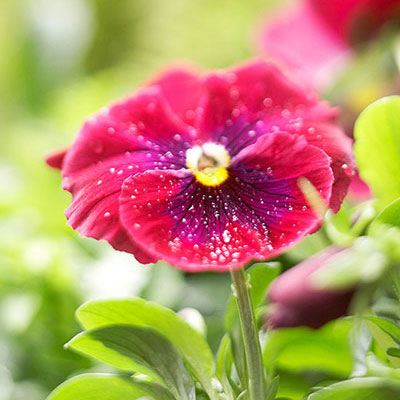 1. Pansy
Pansies are the colorful flowers that prefer cool weather. They have heart-shaped, overlapping petals and come in a variety of vibrant hues. Pansies are one of the best flowers to plant in spring! You can grow pansies indoors 6-8 weeks before you start planting them in your garden. They grow best in moist, well-drained soil and need sunlight but prefer cooler temperatures. The most common reason pansies die is because they are not watered enough, so if your pansies are not doing well, try watering them more!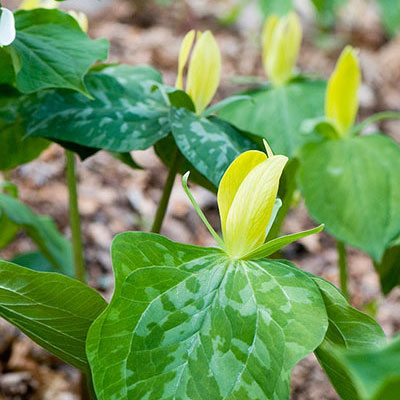 2. Yellow trillium
These yellow and white flowers are true spring bloomers. They have a faint fragrance of lemon oil and grow to about 14 inches tall. Trillium luteum grow best in medium moisture and well-drained soil. They are very long-lived but can take time to mature. Yellow trillium mixes well with other spring flowers but, they tend die in June and reappear the following spring.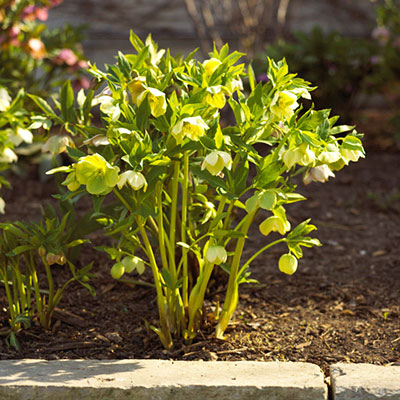 3. Hellebore
Hellebore is also referred as Lenten rose or Christmas rose. They can tolerate light frosts, making them a great flower to plant in early spring. Hellebores grow best in moist and well-draining soil, are easy to grow, and are long lived perennials. Hellebore have downward-facing blooms and therefore are usually planted hillside or in raised flower beds.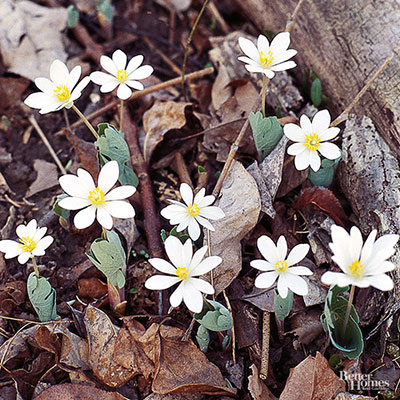 4. Bloodroot
These white flowers can be planted early on and can last until late spring. Learning how to grow bloodroot is not complicated and care is simple. These flowers have 8-12 petals that grow on leafless stems. Bloodroot's name comes from the red sap found in its stems and roots, which is why you should definitely wear gloves when working with them! They grow best in moist, organic soils and shaded areas. When watered regularly (twice a week) they can outlive spring and into mid-summer.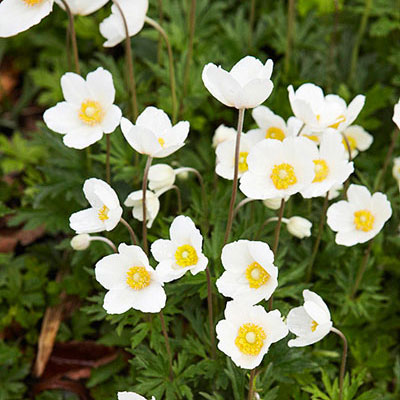 5. Snowdrop Anemone
These bright clusters do great in the spring. They are fragrant, yellow-centered, white flowers with blue-green foliage. They grow well in moist, but well-drained soil and can grow up to 6 inches tall and 12 inches wide. Not only do they bloom in the spring, but once the cooler temperatures of fall arrive, the plant may bloom once again!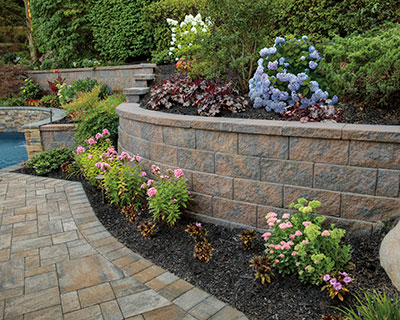 Your spring bloomers deserve a beautiful environment to flourish in. Landscape walls are the perfect way to highlight these new additions to your soft-scaping. Cambridge Wallstone systems make great garden borders and come in several styles and colors to match your existing patio as well as your landscaping. To learn more about Cambridge Pavingstones landscape walls, click here!
Photo credit: https://www.bhg.com/gardening/flowers/perennials/early-blooming-flowers/?slideId=f066a7e9-5f50-47b2-92ab-c5e5e8d2429d