Top 2018 Cambridge Winter products
December 03, 2018
As the temperature drops, it's time to start thinking of ways to warm up your outdoor living space this Winter. Cambridge Pavingstones offer a variety of products that can help cozy up your space during this chilly season!

Although fire features can be used every season, the colder months are a great time to take advantage of the heat they provide. Whether it be a fire pit, fire place, or fire table, these Cambridge Products are the epicenter of entertainment for your friends and family (not to mention a great way to get the in laws outside). So, grab a cocktail and gather 'round!
The most popular fire features for Winter 2018 are:
1. Fully Assembled Cambridge Gas Fire Table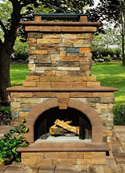 2. Cambridge Fully-Assembled Outdoor Fireplace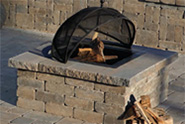 3.Wood burning Fire pit- Pre-Packaged Olde English Square Fire Pit Kit
This time of year, the sun begins to set earlier, leaving your outdoor living space in the shadows. Luckily for you, Cambridge has LED hardscape lighting to illuminate your outdoor space with no hassle. That's right, you can officially put away the string lights that have been left hanging for years. There are four kits which include the Cambridge Hardscape, Cambridge LED iluma Under Rail Light Kit, Cambridge LED Path Light Kit, and the Cambridge LED Uplight Kit.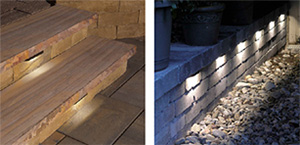 1) Cambridge Hardscape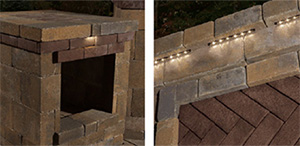 2) Cambridge LED iluma Under Rail Light Kit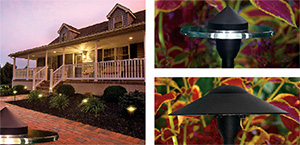 3) Cambridge LED Path Light Kit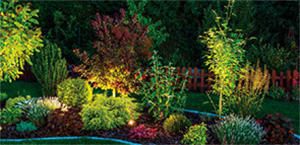 4) Cambridge LED Uplight Kit
Heated Driveways are not only a great way to enhance curb appeal of your home but are extremely convenient and time saving! Give a great first impression with a fully installed heating system underneath our pavers. Your neighbors will be envious of your snow melting ability. It is important to keep not only yourself warm, but also your home during this Winter Season!

This project that was installed by JLC Landscape, Check out the transformation!