3 Cambridge Products to Use Across All Seasons
January 03, 2019
As the New Year begins, it's time to get your home ready for everything 2019 will bring. Sprucing up our backyards is always a fun New Years' treat, but when we're trying to stick to a budget, it's important that we choose products that will be used often. Some of our favorite products can be used throughout all four seasons. Pizza Ovens, Fire Features, and Pavilions are all versatile and the features can be stretched over the course of the entire year.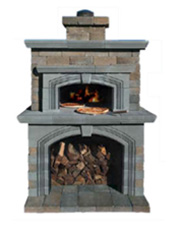 PIZZA OVENS
Pizza Ovens can be used no matter the season, because who doesn't love delicious pizza all year 'round? During the colder months, the heat given off from the oven will keep you warm while cooking. Once it gets warmer, a backyard pizza party can bring together your family and friends while enjoying delicious food!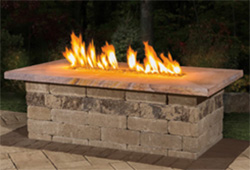 FIRE FEATURES
Fireplaces, Pits, Tables and Kits are some of the most versatile products that can be used all year. Whether you're making s'mores with your family after a day at the beach, or warming up by the fire on a chilly fall night, fire features can be used for every occasion. The colder months are a perfect time to take advantage of these products and get cozy!
PAVILIONS
Not only do pavilions serve as a great place to host gatherings during the warmer months, but they are just as useful during the colder months. Pavilions can serve as a gathering spot for a 4th of July BBQ, or a get-together to watch your favorite show or sports game. Set up a television, some heaters and bring your living room outdoors all throughout the year!