How to Spruce up your Outdoor Living Space for Spring Time
March 02, 2019
With the Spring time just around the corner, it's important to show your home a little love. You will be amazed at how effective the small things can be!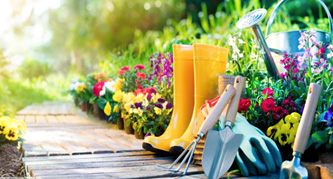 Gardening
A little bit of gardening can go a long way in sprucing up your space. Flowers and plants can add pops of color that create a welcoming environment for your home. The spring time is the best time of year to show off your garden. Gardening can also help boost curb appeal. You can even turn it into a fun DIY project for the family to enjoy together. You can never have enough green in your outdoor space.
---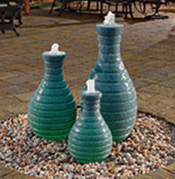 Water Features
Pair a water feature along with your vibrant gardening. A soothing water feature can be added as a focal point in your yard. Water features like fountains add a soothing sound to your outdoor space, while creating a space to relax and unwind with your family and friends.
---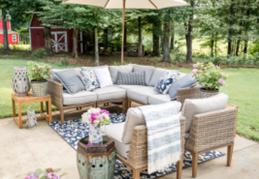 Decor
Fixing up your outdoor décor can help to spruce up your outdoor living space. First, look around your backyard to see what décor you already have. Working with the pieces you already have will save you both time and money. Including pops of color with your décor will add a vibrant aspect to your outdoor living space. If you are working with a smaller space, think about investing in multifunctional furniture. You can add a couch or seating bench that doubles as a storage space.
---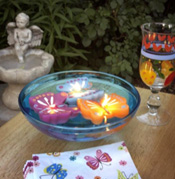 Candles
When sprucing up your outdoor space, adding lighting is an important part. Create unique lighting by adding candles or lanterns. Outdoor ambiance is an added bonus when using candles and lanterns in your outdoor space. These light fixtures will add both a fun touch, to your space, and the light you need to entertain. Candles can make an interesting centerpiece for your outdoor space while adding a cozy touch.