How to Create an Eco-Friendly Outdoor Living Space in Time for Earth Day
April 02, 2019
April is here, which means Earth Day is right around the corner. Use this month as an opportunity to add some eco-friendly products into your outdoor living space.
Some eco-friendly ideas to incorporate into your outdoor space are: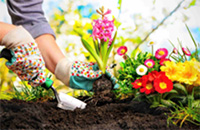 1. Plant with a Purpose
Limit the green space in your yard so it does not look over done
Plant things that serve a dual purpose
Herbs or fruit-bearing plants can serve many purposes when planted in your yard
Add variety to your yard while making it look visually appealing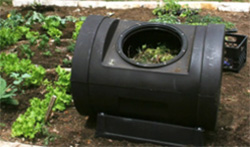 2. Start Composting
When you compost your food scraps, you produce a nutrient rich soil that is needed to maintain healthy and productive farm fields.
Composting directly reduces carbon dioxide and other powerful greenhouse gases
Composting improves the quality of soil and reduces the needs for chemical fertilizers and pesticides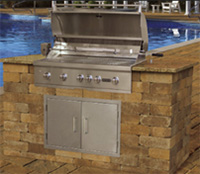 3. Switch to a Gas Grill
Gas grills are the eco-friendly alternative to charcoal grills
They emit less smoke (less pollution) and are overall better options for the environment
Fueled from petroleum or natural gas, both of which are non- renewable fossil fuels
Advantages of these grills: quick start time, year-round usability, temperature consistency and minimal clean-up
Cambridge Pavingstones with ArmorTec are an environmentally friendly product in and of itself. The mixes and formulas used during the manufacturing process are all natural and free of contaminants. Cambridge also offers some eco-friendly products for homeowners to install in their spaces.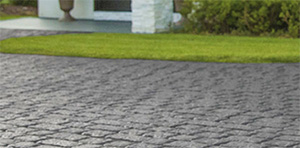 Permeable Pavers
Cambridge's Permeable Pavement systems are 100% natural, sustainable, recyclable, and a great way to "go green" in your outdoor space. Once installed, these paver systems allow for natural drainage, and the rapid removal of storm water. The shape of these pavers are specifically designed for water runoff, reducing it by as much as 100%. This system has been approved by the Federal EPA as a post-structural Best Management Practice.