Fun Memorial Day Activities
May 02, 2019
Memorial Day is right around the corner. Not sure how you're spending your day? Check out these fun Memorial Day activities to enjoy with friends and family to kick off the summer!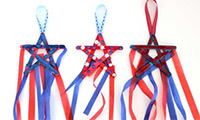 Craft some party decorations
Decorate your outdoor space with red, white, and blue accessories. Crafting can be an activity for the whole family to enjoy together! One fun craft is Popsicle Stick Star Streamers.

What you need:
• Popsicle sticks
• Tissue paper or streamers
• Ribbon
• Glue
• Sequins, glitter, pom-poms

Directions:
• Start by gluing together popsicle sticks into a star shape
• Attach a looped ribbon to the top in order to use this as a hanging decoration
• Glue tissue paper/streamers to the back of the star and add glitter, sequins, and pom-poms to the front to customize each star

Craft/photo curtsey of: happinessishomeade.net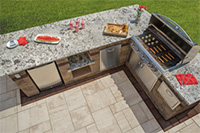 Host a backyard BBQ
You can't have a fun Memorial Day without food. Utilize your Cambridge outdoor kitchen and grill to host a backyard BBQ and celebrate. These outdoor amenities will let homeowners host without the mess indoors, allowing them to enjoy the BBQ as well.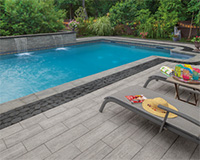 Cool Down in the Pool
Memorial Day means the start of summer! What better way to celebrate then hanging out by the pool (if the weather permits of course)? After being outside and running around all day, you might be tired and hot. Cool down by jumping in the pool and relaxing on your patio.