Fun Father's Day Outdoor Activities for the Family
June 01, 2019
Father's Day is a great time for the family to come together and kick off the start of summer! Plan a day filled with fun activities for everyone to enjoy.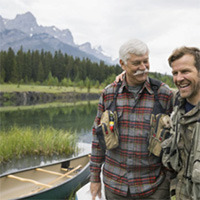 If your Dad is a big fan of the outdoors, try planning an outdoor activity to enjoy together. Some favorite outdoor activities are golfing, fishing, or enjoying a sports game.
Golfing is a great outing for a Father's Day gift. Take your Dad to his favorite golf course and spend the day doing what he loves.
Did you go fishing with your Dad when you were a kid? Relive the good old days and take him fishing for Father's Day, while creating new memories together!
Get tickets for your Dad's favorite team and go see a game together. Whether it's a game on Father's Day or waiting until football season for his favorite sport, going to see a sports game together is always a good time!
Want to just relax at home and spend the day with the whole family? Here are some Father's Day ideas for your Dad to enjoy from home: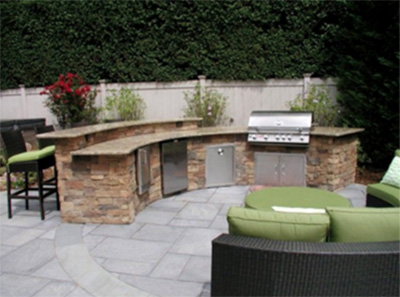 Bring the indoors out! Watch Dad's favorite movie in your outdoor living space. Set up a projector or watch on your outdoor television.
Enjoy your dinner outside. Fire up the outdoor grill and enjoy a barbeque or host a pizza party and have a great time with friends and family while enjoying yummy food! Use your Cambridge pizza oven to make the best brick oven pizzas that everyone will love.
To end off the night, make dessert over the campfire and roast some marshmallows, because you can never go wrong with s'mores! Make your Dad feel extra special this Father's Day with a day filled with fun activities!