Staycation Ideas Blog
July 03, 2019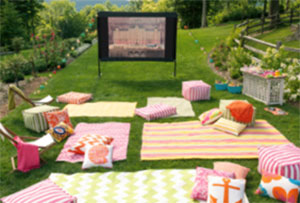 One way around this is to think of fun, cheap activities that you can enjoy with the whole family, or just your significant other. Plan a mini "staycation" close to home, that you can enjoy together. Here are some ideas to make your "staycation" worth-while!
One idea for a date night "staycation" is to find a B&B or a cheap hotel (and a babysitter) and have a relaxing night away with your significant other. Sometimes one night away from home, and a change of scenery is all you need.
Another idea is an outdoor movie, whether it be going to a drive-in or bringing the movie to your backyard. If you can't get to a drive-in, rent a projector or use your outdoor television, set up the screen, get comfortable, and bring out something to snack on. Just sit back, relax and watch movies for the night.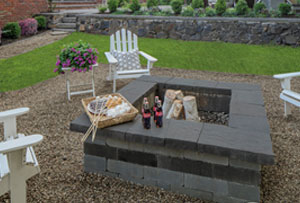 If you are looking for a "staycation" idea to enjoy with the whole family, consider one of these:
On a hot summer day, a water park is always the best answer. Your kids will have a blast on the rides, while you can relax in the pool or the lazy river.
Go "camping" in your own backyard. Pitch a tent to sleep in for the night. Cook dinner over the firepit and end the night with s'mores and ghost stories before bed. Cambridge offers fire features in different colors and shapes to fit everyone's style, a perfect addition to your backyard "camp-site."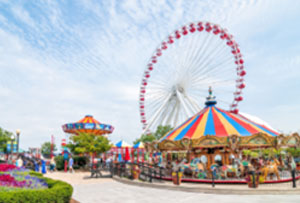 Mini golf can be a fun night out for the whole family. Finish the game off with some ice cream, last place golfer buys!
An outdoor concert is another perfect "staycation" idea. During the summer months, plenty of your favorite artists are on tour! Whether it be a one-night concert, or a weekend-long music festival, outdoor concerts are always a fun getaway for all music lovers.
Go for a hike. On a cooler day, find a nice trail or park to go for a hike in. Take in the beautiful scenery while getting your workout in for the day.
Spend the day in an amusement park! It will bring out the youngster inside of everyone. There are rides for every age and something for everyone to enjoy.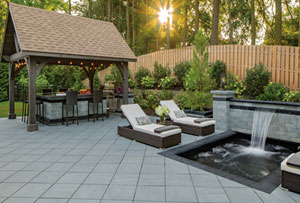 Everyone deserves a vacation every once in a while, whether it be a luxurious vacation or a little getaway for one day. In order to really enjoy your "staycation," act as if you are really getting out of town, and tune out the world, just as you would on a real vacation. The first step to creating a "staycation" in your very own backyard, is to extend your living space beyond the four walls of your home. With the help of Cambridge Pavers, your outdoor space will be the place you look forward to coming home to, all year 'round!