Transitioning your Outdoor Space from Summer to Fall
September 03, 2019
The end of summer means swapping out your warm weather décor for some fun Fall accessories! Transitioning your space for the upcoming season can be made very easy with these tips and tricks.
With Cambridge's built to last outdoor accessories, there is no need to swap out your furniture for the change of seasons. One way to use your Cambridge accessories to adapt to the seasonal change is to consider using your Cambridge Pavilion as a "shelter." This outdoor product can shield your space from the unpredictable fall weather and allow you to utilize the space for a longer time throughout the year.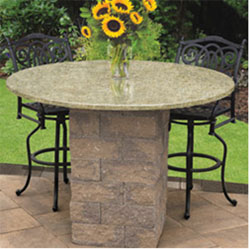 Swap out your splashy, bright Summer colors for warmer Autumn tones. A great way to incorporate Fall colors is by adding throw pillows and blankets to your outdoor space. This will also keep your space cozy and comfortable for entertaining family and friends!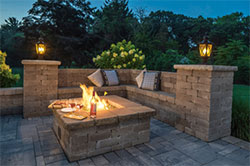 Another Cambridge product that is perfect for those cooler months are our fire features. Entertain guests around a warm area during the cooler fall nights and cozy up with a blanket. Firepits help to extend the use of your outdoor space throughout all four seasons.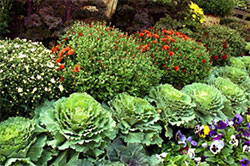 Replace your bright summer flowers with Fall blooms and grasses. Fall produce can also add a seasonal aspect to your outdoor space (not to mention taste delicious). Warm tones are very popular during Autumn. So pick up some Mums and spice it up a bit!