How to Prep Your Backyard for the Ultimate Memorial Day BBQ
May 22, 2017
We're in the full swing of spring and Memorial Day is this weekend. Kick off the warmer seasons with a bang by celebrating Memorial Day in your outdoor living space!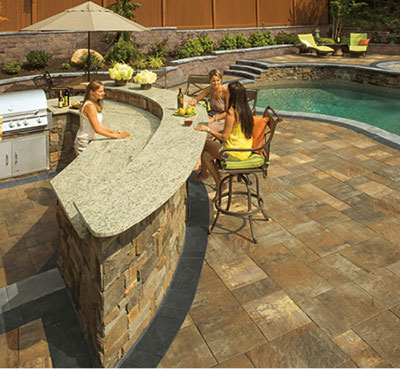 Here are some tips for a Memorial Day BBQ your friends and family will be thinking about the whole summer:
1. Clean up: First thing's first, make sure that your lawn is in excellent shape by cleaning up anything that may be lying around, your guests will thank you for the additional space. For that extra touch, make sure your lawn in mowed to perfection.
2. Food shopping: Be sure to pick up foods that are easy for barbequing and grilling. Foods like ribs as well as beef patties and buns for hamburgers are a must. "Wow" some of your guests by grilling some less-expected foods such as salmon, pineapple and corn on the cob. Complement these foods with potato chips and watermelon on the side.
3. Food prep: You're going to have many mouths to feed for this party! Make sure you're well equipped for the task by upgrading your outdoor grilling with Cambridge outdoor living solutions. Cambridge has plenty of options for outdoor cooking including outdoor kitchens, pizza ovens, grills and fire pits. New to Cambridge in 2017 is the Coyote Asado Cooker featuring a 304 Stainless Steel Coyote Signature Smoking Grate. This cooker has a smoke, sear and grill option.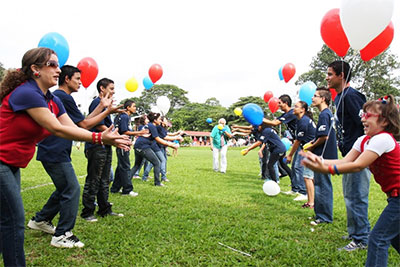 4. Drinks: With all of that delicious BBQ, your guests are bound to be thirsty too! Get the outdoor party essentials such as lemonade, iced tea and water. To add some fun to the party, be sure to have enough beer for your guests as well as other alcoholic options such as: spiked pink lemonade, strawberry daiquiri or bourbon peach sweet tea.
5. Games: Get the kids (and your inner child) involved in the party with some outdoor games! Capture the flag, red light green light, water balloon toss, musical chairs and freeze tag are all simple options that are easy to set up and will be sure to put a smile on everyone's face.