Celebrity Dream Outdoor Rooms
February 19, 2018
Looking for inspiration while planning out your dream backyard? Let's take a sneak peek into some celebrity outdoor rooms to see what's trending!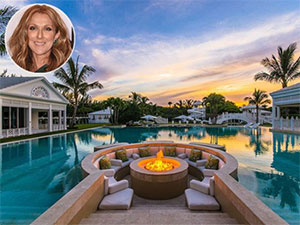 Celine Dion
Celine Dion takes the fire & water trend to the next level! Her outdoor oasis includes an extensive swimming pool, ocean views, fire pit area, and private cabanas. This outdoor living room is the definition of a "Zen" environment. According to American Society of Landscape Architects, fire pits and fireplaces were included in the top three most popular outdoor design elements. By combining the warmth of a crackling wood fire with the movement of cool water, homeowners can create an emotion provoking outdoor living space like this.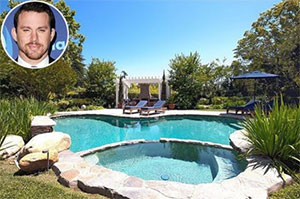 Channing Tatum
Channing's backyard gives off a great earthy feel, all the way from the stone pool coping to the vibrant landscaping. We also spot a beautiful white pergola and fireplace in the back. Pergolas are another trending addition in outdoor living. They not only beautify an outdoor living space, but also serve as a form of protection from the weather. They are the perfect place to catch some shade and relax on a sunny day. If you live in a cooler area, a pavilion might be the way to go, considering they can protect you from wind, rain and snow. Both also help seamlessly section off areas of your outdoor space to create the popular "indoor-outdoor effect". Pavilions and pergolas are the ideal structures to merge the comfortable feeling of being indoors with the refreshing feeling of being outside.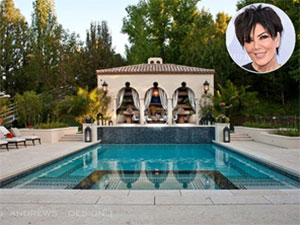 Kris Jenner
Talk about a staycation! Kris Jenner created her pool patio with the intent to entertain! This is the perfect spot to throw parties and hold events. Pool focus patios with a cabana like this one, can be used all day round. Relax with a good book in the daytime and party it up at night. This patio design makes it roomy enough to walk around and meet new faces, while also having the option to take a break in the cabana or a dip in the pool.

When creating an outdoor space, an important question to ask yourself is "what do I want to get out of my outdoor living space?" There are many ways to go about designing your 2018 patio, so grab some inspiration and get planning!