Celebrate Earth Day With a Cambridge Garden
April 20, 2017
Get into the spirit of Earth Day with some of these "green" ideas from Cambridge Pavingstones. Help both the environment and your yard by planting a garden in your outdoor living space this spring.
Tips to set up your garden: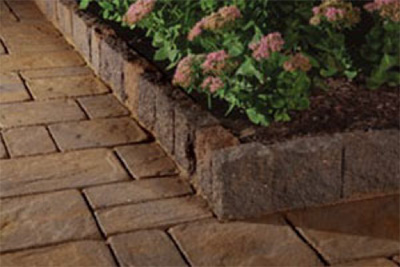 1. Pick a good spot.
Whether you're growing a vegetable or flower garden, almost all plants need about six hours of sun every day. Check to make sure your garden will receive sunlight and doesn't receive more shade than sun.
2. Clear your spot.
Once you know where your garden is going to be, make room for the plants by digging out any sod in the area. Once the area has been cleared, spread a 3-inch layer of compost on top. Improve the soil by adding manure.
3. Pick your plants.
If you are planting flowers to beautify your yard, you have a choice between annuals and perennials. Annuals must be replanted each year but give more color than perennials, especially in the summer. Perennials have a shorter bloom time, but don't require replanting.
4. Put your plants in the ground.
Be sure to follow the instructions on how and when your seeds should be planted. Mid-spring is a good time to plant flowers to avoid the dangers of frost. If you don't want to grow your plants from seeds, feel free to buy plants that have already bloomed and set them in the ground.
5. Water your plants.
While your plants/seeds are young, they need daily watering until they grow their roots. Make sure the water soaks into the ground and try to water in the morning to reduce evaporation from the daytime sun.
6. Mulch and repeat.
To have your garden looking its best, it needs to be nurtured regularly. Mulch and water your garden often and be receptive of when it needs your care.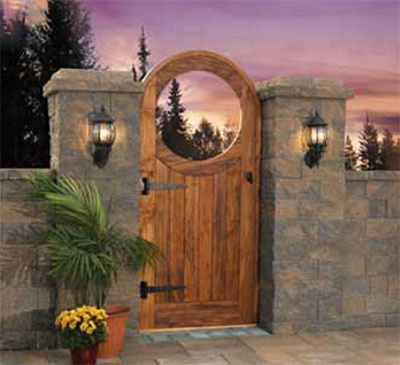 Beautify your garden even further with some of Cambridge's products. Make your garden stand by surrounding it with Cambridge Edgestones, which are ideal for mulch beds and gardens. Cambridge Edgestones come in a variety of colors which include, Toffee/Onyx, Onyx/Natural, Ruby/Onyx, Sahara/Chestnut, Toffee/Onyx, Bluestone Blend and Sandstone, to give you the color choice that best complements your garden.
Go even further in your backyard beautification process by including a Cambridge Garden Gate Kit to complement your garden. This stylish teak door and frame are oiled and ready to install. Double-action hinges allow the door to swing both ways, allowing guests to easily enter and marvel at your green thumb, while a dead bolt latch provides security.
Cambridge's interlocking concrete pavement systems with ArmorTec and Wall Systems are 100% natural, sustainable, recyclable and provide many environmental, social and economic benefits over their entire life cycles. All raw materials used in Cambridge's mix formulas during the manufacture process are all natural and free of environmentally unfriendly contaminants. The Cambridge Color Lab uses only natural pigments in the development of ArmorTec shades. Cambridge Permeable Pavement Systems can be categorized as a structural BMP (Best Management Practices) solution for the rapid removal of storm water. Cambridge Paver and Wall Systems can also be used to prevent erosion, a condition that threatens the environment.
Garden Tips from: Better Homes & Garden (http://www.bhg.com/gardening/yard/garden-care/ten-steps-to-beginning-a-garden/)