DIY Valentine's Day Crafts For Kids
February 10, 2017
Generic printed cards are boring. Get your kids creativity running this season by inspiring them to create thoughtful crafts for their classmates. These three crafts are easy to make and fun to receive, so before you settle for the "punny" printed cards that you purchase year after year, check out these new ideas!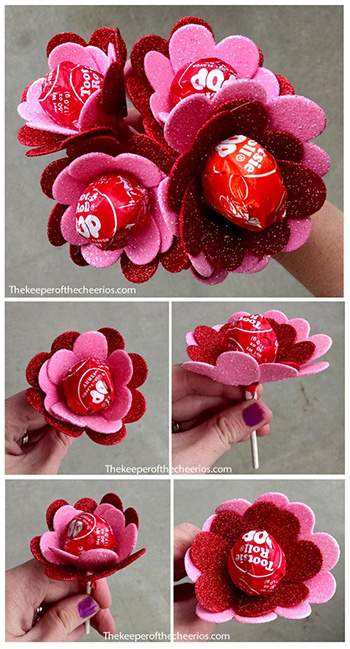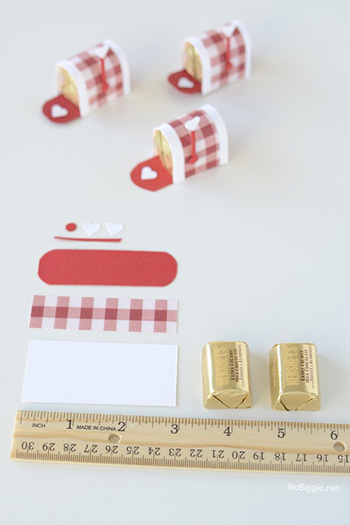 1. Flower Pops

What you'll need:

• Lollipops
• Glitter Hearts
• Green Tissue (optional)
• Hot Glue Gun with Glue Sticks


Directions:

1. Begin by heating up your hot glue gun. While the glue is melting, arrange your glitter hearts so that there are 2 piles of four hearts (total of 8 hearts) for each lollipop.

2. Start by hot gluing on four hearts all around the bottom of the lollipop right where the paper and stem meet.

3. Next add another layer of hearts under the first layer.

4. Once you've created two layers, you can complete this adorable treat by gluing on green tissue to the stem of the pop.


2. Heart In My Hands Card

What you'll need:

• Construction Paper
• Pencil
• Scissors
• Glue
• Heart Stickers
• Heart Punch (optional)


Directions:

1. First, fold a sheet of construction paper in half.

2. Next, place your hand on the folded sheet with the bottom of your hand along the fold.

3. Trace your hand and cut it out making sure not to cut the folded side.

4. Once the card is created, open it and write your personal message on the top half.

5. Time to add the love! Start making your pop-up heart by cutting a small strip of construction paper and folding it like an accordion.

6. Cut out a construction heart either free hand or with a heart punch and glue it to one folded side of your strip of paper.

7. Glue the other folded side of your pop up heart to the bottom half of your open card.

8. Lastly and most importantly, decorate and make it one of a kind by including pictures, drawings, and stickers.


3. Mini Chocolate Mailboxes

What you'll need:

• 1 Bag of Hershey's Nuggets
• 3 in. x 1 1/4 in. Strips of Patterned Paper (top)
• 3 in. x 1 in. Strips of Solid Paper with Rounded Corners (base)
• Tiny Paper Heart Cut Outs
• Red Coffee Stirrers
• Hot Glue Gun


Directions:

1. First, glue two wrapped chocolate nuggets together, one on top of the other.

2. Next glue the pair of nuggets to the solid base so that the bottom and back are wrapped and it looks like one side is an open door of a mailbox

3. After that, cover the top of the chocolate with the printed paper getting both sides as well.

4. Cut out a fraction of your red coffee stirrer and hot glue it onto on side of the mailbox.

5. Once the stirrer has dried in place, finish it by attaching a cut out heart to the top of the stirrer.


Photos courtesy of:
http://www.thekeeperofthecheerios.com/2017/01/heart-flower-sucker-valentine.html
http://buggyandbuddy.com/kissing-hand-pop-card/
http://www.nobiggie.net/mini-chocolate-mailboxes/