Tips and Tricks to Brighten Your Outdoor Living Space
January 19, 2017
Looking for ways to brighten your outdoor living space all year round? Well look no further, we''ve got three sure-fire ways to liven things up for any occasion.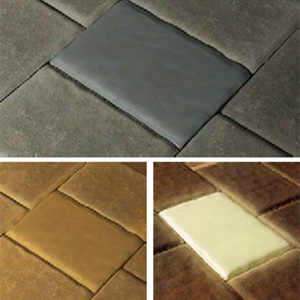 1. Outdoor Lighting: Outdoor lighting is a great way to brighten up your outdoor living space and comes in a variety of forms and styles. Whether it''s pathway lights, paver lights or hanging lights, outdoor lighting is not only a functional, but also decorative.
Cambridge Pavingstones with ArmorTec offers a solution to dark evenings with its LED and solar lighting. The LED lights can be put on pathways to brighten walkways, paired with hardscape to showcase walls systems, columns and pillars, as well as harmonized with landscape to illuminate focal points such as trees and shrubs.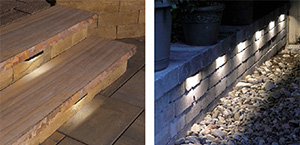 Cambridge Pavers also offers solar powered pavers. Solar lighting is an energy efficient, low maintenance, and a convenient way to integrate lighting into your outdoor living space. Cambridge Paver 6 x 9 Solar Light is proudly made in the USA! Finally...a more even surface glow throughout the solar paver. The dimensions are identical to our very popular RoundTable 6 x 9 paver which makes it easy to install in the field, as a border, or to add on to an existing project. According to a Houzz survey, 56% of homeowners who are installing outdoor lights are choosing solar powered features like the Cambridge Pavingstones Solar and SolaGlo pavers.
Hanging string lights and lanterns are another unique and fun way to give your patio the glow it needs. String lights and lanterns can be bought at your local home improvement store or you can choose to get creative and start your own outdoor DIY project!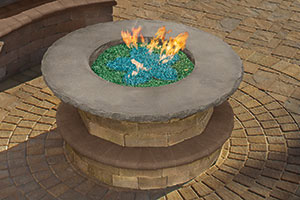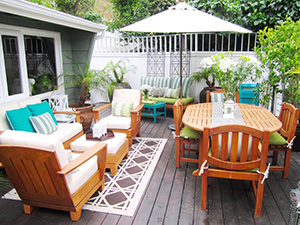 2. Fire Features: Another great way to incorporate light into your outdoor living space is by using fire features. Cambridge Pavingstones with ArmorTec has a large selection of fireplaces, fire pits, fire/water kits and fire tables. Fire not only adds light, but also adds heat to your outdoor living space. It has dual-functionality and significantly adds to the ambiance of your outdoor living space.
3. Let''s Accessorize: Accessorize your outdoor living space with brighter and lighter colors to give it a lively look. Rather than going for rustic dark colors, choose patio furniture and cushions that reflect light more easily. Whites, light greens, and yellows will give your outdoor living space more light in the day as well as at night. Light colors will radiate from all sources, whether it''s from the sun, outdoor lighting, or a fire feature. This last tip will bring it all together and help brighten your outdoor living space all year round.
Last photo courtesy of: http://www.firstclasstur.com/big-lots-patio-furniture/