Ultimate Tips To Celebrating The USA On Your Patio
June 27, 2016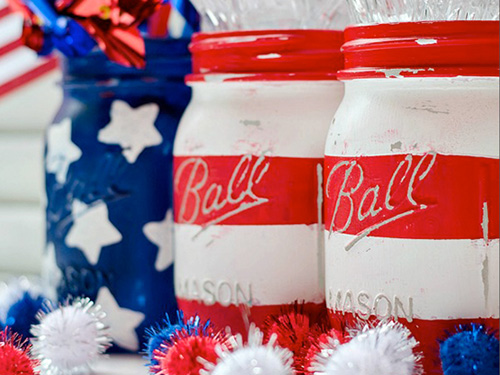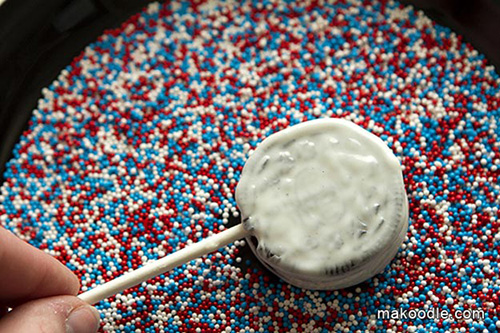 4th of July is just around the corner and it''s time to celebrate America. July 4th is a great time to gather friends and family and spend time together outside. Are you looking to throw the perfect 4th of July summer bash?
Here are a few tips to help you have a great time with your family and friends:
Decorations
• Bandana place settings - Set your table with these fun place settings. Wrap your cutlery with red, white, and blue bandanas and tie them with twine. The bandanas can then be used as napkins.

• Red, white, and blue table caddy - Coat a mason jar with a layer of white acrylic paint. Then add painter''s tape in stripes around the jar. Add a second layer of red color paint and peel the tape off. Fill jars with forks and knives.

• Patriotic canopy - Decorate your Cambridge Pavilion or Pergola with red, white, and blue paper streamers. A Cambridge Pavilion or Pergola is a perfect way to stay cool on a hot summer day. Adding colorful streamers will be sure to add life to your 4th of July party.
Drinks and Food
• Red, white, and blue sangria - Make fun, patriotic drinks at your Cambridge Bar Module. Have your guests gather around your bar and watch you mix drinks. Combine strawberries, blueberries, and pineapple cut into star shapes, 2 bottles of white wine, 1 cup of triple sec, 1/2 cup of berry-flavored vodka, 1/2 cup of fresh lemon juice, and 1/2 cup of simple syrup. Can you say yum!?

• American Oreo Cake Pops - Insert a popsicle stick into the center of an Oreo. Dip the Oreo into melted white chocolate. Coat the chocolate covered Oreo in red, white, and blue sprinkles. These will be the perfect favor for your guests to take home!

• Grilling - Nothing says summer like making food in your Cambridge Outdoor Kitchen! With a Cambridge Outdoor Kitchen, you can have the amenities of a full kitchen outside. Grill up your favorite hot dogs and burgers for your guests to enjoy.
Photos courtesy of:
http://pioneersettler.com/25-ways-patriotic-4th-july-party/
http://www.rd.com/home/decorating/4th-of-july-party-ideas/