No Pool? No Problem: 3 Ways To Stay Cool Without The Pool
June 15, 2016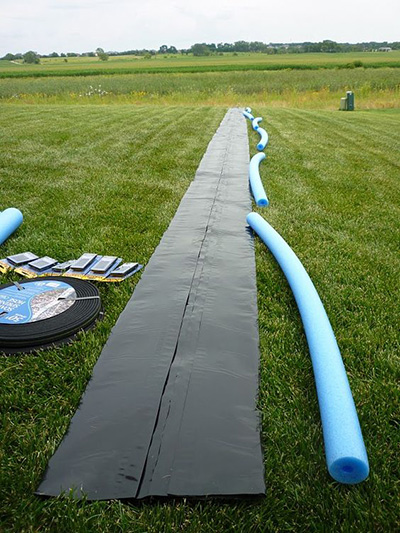 With the warmer weather creeping up on us, we are all excited about getting outside and enjoying the weather. For some of us this means barbequing poolside, for others that means going to the beach. But this season, Cambridge wants to encourage you to spend more time enjoying your backyard with the family.
Here are some ways to stay cool during the warmer months, even if you don''t have a pool:
1. Water balloon fights. It''s a classic and we promise it''s not just for the kids. You can go with a regular game of water balloon fights, or you can change it up with some of the following games:
Water balloon tag: Whoever is "it" has the water balloon. If you get hit with the water balloon and it breaks, then you''re it!


Target splash: Draw different sized targets with chalk on the sidewalk or driveway; allocate different points to each ring. Have the participants try to hit each target with a balloon. Alternatively, you can set up hula-hoops or different sized bowls in the backyard to be used at targets.
2. Sprinklers. It sounds cheesy, but it''s a whole lot of fun with a bunch of friends and family. Instead of using a regular sprinkler, try something different this year.
Using a foam noodle, puncture a bunch of hole in it, the more holes the better the spray.


Close off one end of the noodle with extra foam or a plastic cap and duct tape it securely.


Position the hose on the ground, or hang it from a clothes line or tree, then stuff the end of the hose into the noodle, far enough so that it will hold.


Let the fun begin!
3. Homemade slip and slide. All you need is a tarp, some dish soap, and water! Marine boat wrap works great, and you can buy it in a very large size, for endless slip''n slide fun!
Photos courtesy of:
http://howdoesshe.com/19-fun-water-games/
http://www.digitalmisery.com/2010/07/best-slip-n-slide-ever-from-wiredgeekdad/