What's New In Outdoor Living 2016
April 15, 2016
With the warmer weather quickly approaching, it''s time to start planning what you can do in your backyard this season. We suggest doing something new! Cambridge''s new fire and water feature and pergolas are perfect for bringing your backyard to the next level. They are extremely versatile and will help you to effortlessly entertain this year.
1. H20nFire: Spark your backyard with fire and water this year! This kit is the perfect addition to your backyard because it combines the calming sound of a water feature with the warmth of a fire pit. Invite your guests to the ultimate retreat with this beautiful fire on water attraction. This kit features a remote control with auto relight, filtration, pump and level adjustment for ease of use.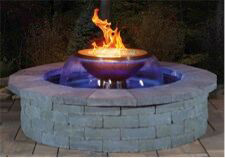 2. Arlequin Pergola: This Pergola features sliding panels that give you control over where you want sun or shade. Choose from a selection of eight colors to personalize each panel, the creative combinations are endless! This pergola is prepared to protect you and your guests from the sun, or you can open each panel for maximum sunlight.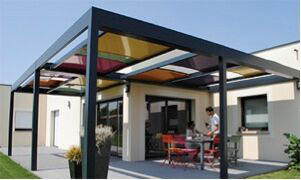 3. Bioclimatic Pergola: This pergola is great for opening up space in your backyard for an outdoor living room and it will protect your furniture from whatever the weather brings. The blades are motorized with remote control wind and rain sensors for ease and convenience. You can choose from a selection of three colors to personalize this pergola.