What Cambridge Outdoor Living Solution fits you best?
February 10, 2016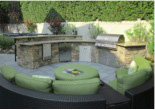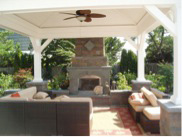 Here at Cambridge, we can''t wait for the warmer temperatures so that we can start installing these beautiful kits into your homes. It''s never too early to start planning what you can add to your backyard to enhance the home''s value and functionality. We''ve gathered some kits that we think will be the perfect addition to your backyard. The best part of these kits is that they can be installed in a weekend.
So tell us, which Outdoor Living Solution fits your personality?
"The Homebody"
If you''re looking for a kit that is small and versatile, a Fire Pit Kit is perfect for you. You and your family will get so much use out of this kit. You can roast s''mores, cook meals, or curl up by the fire on a cool night.
"The Chef"
If you deem yourself as the cook of the family and enjoy spending time outdoors, the Kitchen Kit is for you. The Kitchen Kit will bring your backyard to the next level. You can simultaneously cook and entertain, and have the space and appliances to do so outdoors.
"The Decorator"
If you like creating "spaces" for seating areas that you can decorate with furniture and pillows, a Pavilion or Pergola will best suit your needs. The space underneath these Kits will be the center of your backyard, especially when entertaining. You can focus your decorations under the Pergola or Pavilion to tie into your party''s theme or you can curl up with a book and some blankets to watch the sunset or rise.