Tips Guaranteed To Save You From Your Winter Worries
December 11, 2015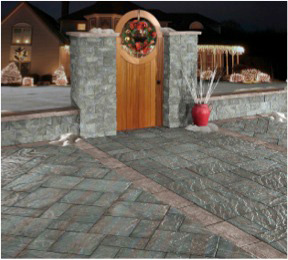 As you prepare your yard for the winter season, there are some things that you have to give up, like all the beautiful flowers, warm temperatures, and flip-flops. But one thing you don''t have to give up is outdoor living.

Here are some tips to protect your yard this season and extend outdoor living into the winter season:

1. Keeping up with yard maintenance:
Lawn: Most people pick a final date for their last lawn-mowing event. However, some grasses continue to grow in the cooler temperatures until the ground freezes, so it''s a good idea to cut your lawn every 10-14 days until then. This also keeps fallen leaves at a minimum, so as to not smother your grass and helps prevent fungus from growing in the snowy areas.
Perennial plants: Let your plants go through their whole cycle before pruning. When you do decide to prune or remove them, it''s best to use sharp, well-maintained clippers.
Woody Perennials: Cut back any dead wood from trees or woody perennials. Some plants may prefer to be pruned in the spring as opposed to the fall, so check and make sure before you do any heavy pruning.
Weed control: Weeds tend to soak up as much energy and nutrients as they can to gear up for the winter, so this is prime time to load up any weed-killing compound.
2. Pavers that help you fight cold winters and add value to your home:
Variety of choices: Cambridge Pavingstones with ArmorTec come in a variety of colors and shapes to complement any home style.
Helpful tip when choosing: Dark colored pavingstones help melt snow faster and they are skid and slip resistant.
Durability is key: Cambridge Pavingstones are high-density units that resist cracking as well as damage from freeze-thaw and salts, so you won''t have to worry about repairing them in the spring.
Time to get the shovels ready: Cambridge Pavingstones have a smooth surface that allows for easy snow removal. If you decide to get your driveway plowed, make sure the plow has a rubber-edged plow blade to protect the pavements.
Snow-melt systems: They can be installed to eliminate snow and ice removal.
3. Staying indoors throughout the winter season will be a thing of the past:
Consider adding a Cambridge Outdoor Living Solution to extend your outdoor living time. The following kits are sure to make the snowy season more pleasant this year:
Fireplace Kit: Cambridge offers beautiful options for a wood-burning fireplace that will melt all your winter worries.
Fire Pit Kit: Imagine smelling the wood burning on your fire pit while watching the snow gently fall, putting you in the ultimate relaxation mode.