3 Unexpected Ways To Give Your Neighbors Backyard Envy
November 18, 2015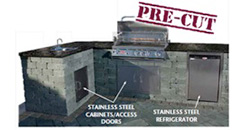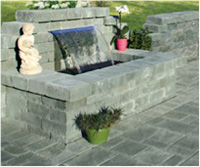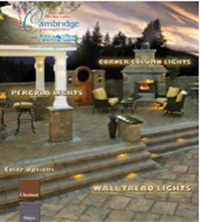 So, you''ve hit a roadblock and don''t know what else to do to your backyard to give it the feel of an outdoor oasis. There are so many amenities that you can add to your backyard to get added value and dimension, but which one should you pick? These options will be sure to leave your neighbors wishing they had your backyard.
1. Cambridge Kitchen Kit: A Cambridge Kitchen Kit gives you ease in entertaining outdoors. Fully assembled, for installation convenience, you can have your kitchen up and running this weekend. You can customize your kitchen to your liking by choosing the shape (L shape, U shape or straight), the style/color of the pavingstones and the color of the granite countertops. The Kitchen Kits are complete with easy to maintain stainless steel appliance package with all the features that outdoor aficionados have on their wish lists! You and your family will really enjoy spending extra time outside especially when you''re cooking up your favorite recipes!
2. Cambridge Waterfall Kit: A Cambridge Waterfall Kit really adds dimension to your backyard and gives you a perfect place to relax and enjoy the outdoors. This will be the perfect outdoor living amenity to make your neighbors have backyard envy. They are ready to install and absolutely no cutting necessary! Imagine relaxing by your new waterfall while sipping on a cup of tea with your favorite book. You can truly create your own little getaway.
3. Cambridge Wall Lights: Light up your backyard with wall lights, designed to interlock seamlessly with your retaining wall system. Wall Lights can be placed in your wall tread, corner/column and pergola and provide an extra element of safety to a walkway or driveway. This finishing touch becomes added value to your pavingstones and gives your backyard a nice twinkle.