Don't Close Up Shop Just Yet, Continue To Enjoy Your Outdoor Living Space!
October 11, 2015
If you''re an outdoor lover, you probably hate the fact that you''re going to have to clean up your furniture outside and prepare for the cold season ahead. But don''t close up shop just yet! You can continue to enjoy your outdoor living space by simply adding a Cambridge Fire Pit. It''s such a great way to spend more time with your family into the colder months and get the kids involved in an outdoor adventure right in your backyard.
Here are some ways you can enjoy time spent around your fire pit well into the cold, holiday season: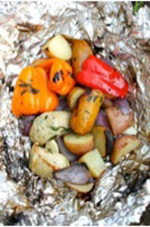 1. Cooking with your fire pit.
That''s right, campfire cooking doesn''t have to be just for camping! You can prepare an easy meal like your favorite mac and cheese and then heat it up on the fire or you can get creative like this simple recipe everyone will enjoy. Tin foil is really the key to fire pit cooking!
• Tasty veggies, sounds like an oxymoron, right? This is such an easy recipe that can be customized to your liking!
Choose your favorite veggie and toss it together with your favorite seasonings. It''s always a good idea to start out with the basics: oil, butter, salt and pepper. But why not get a little crazy and try substituting coconut oil, adding some cinnamon and honey or garlic, parmesan cheese, and rosemary for a more savory veggie! This would create the perfect seasonal treat.
Make two 14 inch. sheets of foil and fold them in half.
Place the mixture in an even layer in the center of one sheet and top with a single sheet of foil.
Fold up the edges to form a pouch and crimp the edges to seal.
Place the pouch on the fire pit and cook 17 to 20 minutes or until the veggies are fork tender.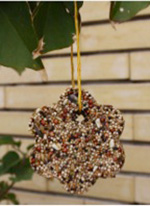 2. Invite wildlife into your backyard.
You''ll love to see different kinds of birds and animals exploring your backyard with cookie cutter bird feeders.
What you need:
3/4 cup birdseed *Tip* Black oil sunflower seeds will attract a lot of different song birds!
1/4 cup water
1 small envelope of knox gelatin
twine or string
cookie cutters
wax paper
• Here are simple steps to make the cutest cookie cutter bird feeders:
Combine the envelope of gelatin with the water over the fire pit and bring to a simmer while stirring. Stir until the gelatin is dissolved.
Remove from heat and let cool for a minute.
Stir in the birdseed. Add more if needed.
Lay your cookie cutters out on wax paper and fill half way with the birdseed mixture.
Cut your twine, knot the end and push the knot down into your birdseed.
Continue filling with birdseed, covering the end of your twine and knot until the cookie cutter is full.
Allow them to dry overnight, turning them over every now and then.
Remove from the cookie cutters and hang them in your trees.
Indoor and outdoor lovers alike know the most common way to enjoy the outdoors during the fall and winter seasons is to curl up next to your fire with a cup of cocoa. It''s a classic. And there''s nothing better than a campfire and s''mores. Do something different in your backyard this year by adding a
Cambridge Fire Pit
to enjoy any of these simple amenities. Cambridge Pavers challenges you to extend your outdoor season well into the fall and winter months. Introduce these ideas into your backyard this cold season and truly make a year round outdoor living space.
Photos Courtesy of:
onegoodthingbyjillee.com
cbc.ca