Extend Your Outdoor Parties Into The Fall
October 06, 2015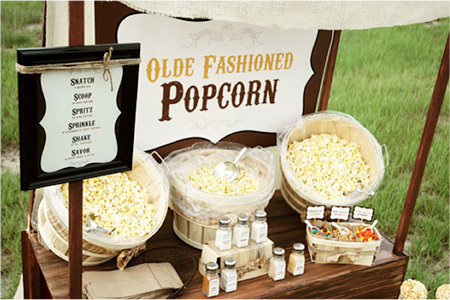 Most people don''t plan on hosting outdoor parties in the fall and winter for the unavoidable reason of the cold weather. Adding a fire pit or fireplace to your backyard can really give you the opportunity to spend more time with your family and friends outdoors in the colder months.
Host an outdoor movie party this season with a popcorn bar!
Here''s how to create an amazing outdoor movie party:
Set up a projector to view your family''s favorite movie, or cuddle around your Cambridge fire pit and view it on your laptop.
Bring out a basket with tons of blankets!
Prepare a batch of hot cocoa.
Gather up your favorite movie snacks like popcorn or candy
Roast some marshmallows on your Cambridge fire pit to make some tasty s''mores.
This is what you''ll need for the popcorn bar:
Brown paper bags, for filling your popcorn creations
Popcorn seasoning salt shakers, for added flavor and texture
Toppings such as candy, chocolate, nuts, coconut, marshmallows to personalize your popcorn
Photos Courtesy of: blog.hwtm.com