Before and After: Entryway Transformation
September 10, 2015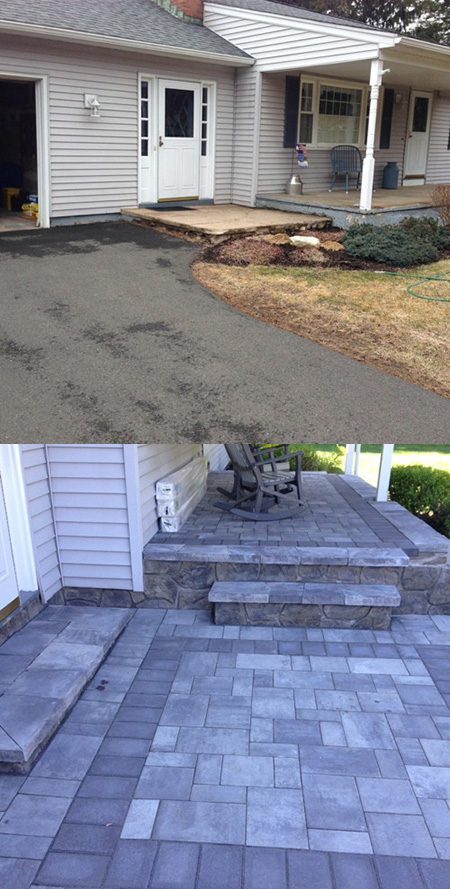 This Southington, CT home got a gorgeous new Cambridge entryway, installed by Landscapes Unlimited. They used Cambridge''s Sherwood Collection Ledgestone 3-Pc. Design Kit in Onyx Natural and bordered it with The Round Table Collection 6x9 in Onyx and Ledgestone Cast Stone in Onyx Natural.
The Sherwood Collection from Cambridge features uniquely different Cambridge shapes, surfaces, and design kits. The exciting designscaping possibilities presented by this collection are captivating the creative motivations of professional landscape architects, designers, and contractors.
The Ledgestone 3-Pc. Design Kit is a combination of three extra-large, square and rectangular, modular shapes with prominent, bluestone-like clefts on their surfaces. The 18 x 18 modular component is packaged separately from the other three combined shapes in Ledgestone 3 Pc. Design Kit.
The RoundTable Collection features dimpled, embossed surfaces that gently roll into soft beveled edges on straight-sided Cambridge shapes. This ever-popular collection also includes Design Kits, which can be integrated into, or used to create, unique pattern designs.